Banks might not have realised the exact implication of risky projects under PPP projects, which were getting implemented under high leverage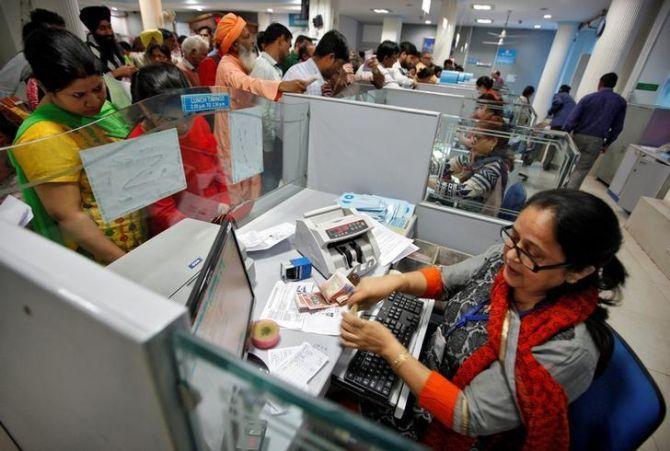 The December edition of the Financial Stability Report (FSR) blamed banks and their lack of expertise in project finance for the current bad debt mess in the economy.
The report, released by the Reserve Bank of India (RBI) on late Thursday, and based on feedback from regulators, was very critical of public sector banks' (PSBs') lax project appraisal standards, which, it said, led to the high bad debt accretion. Besides, the report said, there could be conflict of interest in the whole process.
"The impairment crisis in domestic banks has also highlighted certain basic deficiencies with regard to the appraisal of long-term projects with a significant gestation time," it said.
Adding: "A significant part of such projects undertaken were consortium lending with appraisals being carried out by professional merchant bankers with built-in conflict of interest since they were paid by the borrowers."
Banks might not have realised the exact implication of risky projects under public-private partnership (PPP) projects, which were getting implemented under high leverage.
"The exact implications of such risky projects implemented through the special purpose vehicle route were sometimes not clear to bankers.
"Further, PPP contracts of long-term duration are complex in nature due to involvement of multiple stakeholders and there is a need to align their objectives for mutual benefit," the FSR said, adding, a successful PPP is possible only when more due diligence by all stakeholders, including the public sector contracting agencies, the private concessionaires, the bankers, etc, happens.
The report, also critical of the 'sameness' in PSBs, implies there are "structural factors at work, which make the PSBs particularly vulnerable."
Even as several committees have recommended ways to get out of the problems of PSBs, the delayed, or partial, implementation of recommendations imply that the "basic vulnerabilities have not been adequately addressed."
"This has had significant fiscal implications."
For example, the government recently had to announce a larger recapitalisation plan amounting to Rs 2.11 lakh crore, albeit seeking explicit commitment from banks towards governance issues.
In the monetary policy conference on December 6, RBI Governor Urjit Patel said the plan is to make banks "slim and trim" through better focused business strategies, and also through sale of non-core assets.
The plan is for a "reform and recap package" so that banks do not go back to their old habits.
"The regulators' commitment to not condone the consequences of bank-specific action (by the government) should be seen as a hard constraint," the report said, adding such hard constraint on lending practices and prudential accounting treatment does not take away lenders' discretion for prudential measures aimed at rehabilitating borrowers.
"Rather, such hard constraints strive to place such rehabilitation measures as exceptions and aim not to institutionalise them," FSR said.
In this context, promulgation of the Insolvency and Bankruptcy Code (IBC) was a "watershed event" for the banking system as it allowed valuation of aged impaired assets to be put in perspective, the bi-annual report said.
So far, the transfer of assets to various asset reconstruction companies "was not effective owing to valuation issues," it said, while the IBC, through its auction mechanism was allowing such assets specifically to have executable bids.
"Such a mechanism also points to the possible recovery values embedded in assets of similar ageing profiles," it said.
The recent referrals under IBC for resolution have implications for the capitalisation requirement too, but the recent "substantial" recapitalisation plan will help banks with requisite capital cushions to "tackle the issue and repair their balance sheets," the report said.
Photograph: Ajay Verma/Reuters