Chief executives of leading corporate houses, led by Bajaj Auto Chairman Rahul Bajaj, have come out in favour of granting banking licences to conglomerates, saying the Reserve Bank of India (RBI) should instead ensure Chinese walls between group companies and bank applicants, so that banks avoid lending funds to group companies.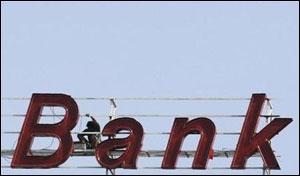 However, Deepak Parekh, chairman of Housing Development Finance Corporation (HDFC), the promoter of HDFC Bank, has asked corporates to stay out of the banking business, citing past experiences.
Among Indian conglomerates, the Aditya Birla Group, the Bajaj Group, Mahindra & Mahindra and the Tata Group are among the top contenders for banking licences, as these already have full-fledged non-banking financial companies taking deposits and lending funds.
Many economists have cautioned against giving a banking licence to a conglomerate, saying it would lead to a conflict of interest between the bank and group companies. Recently, the International Monetary Fund, Nobel laureate Joseph Stiglitz, chairman of the Prime Minister's Economic Advisory Council C Rangarajan and economist Percy Mistry had said India should be cautious in giving licences to corporates.
They cited instances of global banks facing various problems after lending to group companies. While Stiglitz said the dangers of conflicts of interests outweighed any economy of scale, former finance minister Yashwant Sinha said giving new banking licences to corporate houses would lead to unnecessary risks in the financial sector.
Rahul Bajaj, chairman of Bajaj Auto, said, "This argument of not granting licences to corporates is absolutely misconceived and not in the interest of inclusive growth in India. When people speak about global companies, they speak of banks in the US and UK, such as Citibank, Morgan, Bank of America and many others, which were the cause of the financial meltdown of September 2008. These were privately-owned banks but managed by professionals who were greedy for short-term profits."
However, Parekh says conglomerates should be kept out of the banking business. "There is a chance RBI may give licences to industry houses that meet the 'fit and proper' criterion. The banking regulator may also set strict conditions for such banks, making these weigh the benefits against obligations," he said.
Bajaj says RBI must ensure new banking licences aren't given to corporates/large houses whose tracks records don't suggest probity in public life and ethical behaviour. Bharat Doshi, chairman of Mahindra & Mahindra Financial Services, said it would be folly if banking licences were denied to corporate houses in the belief some errant players might misuse the licence and divert funds to companies of that corporate house.
"More than the ownership, RBI needs to put greater emphasis on corporate governance, transparency, the business model and long-term commitment. This will ensure organisations, corporate or otherwise, obtaining banking licences engage in fair business practices and operate within the regulatory framework, as prescribed by RBI," said Doshi, also executive director and group chief financial officer of Mahindra & Mahindra.
In its draft guidelines, RBI had already stated the parameters for industrial and business houses to set up banks. Safeguards such as the dilution of promoters' stake, limits on group exposure and strict controlling and reporting guidelines were among the requirements to shield the bank from misuse by promoters. "In any case, RBI now has sweeping powers to penalise those who bypass the safeguards," Doshi adds.
In the draft regulations, RBI had said groups with exposure to the real estate sector shouldn't be allowed to get banking licences. As the Tata Group and Mahindra & Mahindra have exposure to real estate, these groups could face hurdles in securing banking licences. Doshi says while debating this issue, due emphasis should be given to the predominant presence and experience of some corporate houses in providing financial services in rural India and furthering the agenda of financial inclusion.
The Tata Group did not reply to an email seeking comment.
The Aditya Birla Group says it doesn't agree there could be a conflict of interest between a bank and a conglomerate. Santrupt Misra, director of Aditya Birla Management Corporation, says a corporate should have robust and transparent ways to manage conflict of interest.
RBI is expected to come out with the final guidelines for granting banking licences soon.
"Today, transfer pricing already happens on an arm's-length basis. Lending is nothing but transfer pricing of an instrument called money, at an arm's length. So, why can't it be done in banking?" he asks.
He adds the Birla group is hoping to get a banking licence and its experience in handling the money of small depositors would come in handy. "Even in the mutual funds and insurance industry, we manage thousands of crores of investors' money. Banking is nothing but managing depositors' money. Given a chance, we will make one of the finest bankers to the nation," he says, pointing out UCO Bank was once owned by the Birlas.