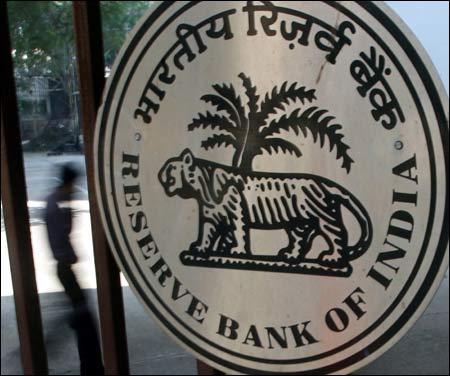 With the July 1 deadline to apply for bank licence fast approaching, aspirants are scrambling to meet the Reserve Bank of India's (RBI) eligibility criteria to apply.
Billionaire brothers Malvinder Singh and Shivinder Singh - promoters of Religare Enterprises - will sell 22.75 per cent stake in the company to meet RBI norms.
Another aspirant, IDFC, today said its board has approved the proposal to apply for a bank licence, based on the guidelines the associated clarifications issued by RBI earlier this month.
IDFC official said the institution has been working on a business plan for the proposed banking foray for the past couple of months. It has engaged the services of a panel of advisors with expertise in tax, structuring and business.
Religare promoters' proposed stake sale will earn them Rs 1,074 crore (according to Tuesday's closing price of Rs 316 on the National Stock Exchange) and cut their shareholding to 49 per cent in the company.
Religare Enterprises has been gearing up to enter the banking sector for quite some time. Earlier, it had inducted former finance secretary Arun Ramanathan as an independent non-executive director on its board.
It had also appointed former Canara Bank Chairman A C Mahajan as independent non-executive director on the board.
"Promoters have agreed to dilute their shareholding to 49 per cent in the company to enable Religare Enterprises to qualify for applying for banking licences under guidelines for licensing of new banks in the private sector," the company said in a statement to stock exchanges. Axis Capital will act as an advisor for the transaction.
Earlier this month, RBI had issued clarifications on its new bank licensing norms that stated private players aspiring to enter banking space should create a non-operative financial holding company (NOFHC).
"The requirement is that not less than 51 per cent of the voting equity shares of the NOFHC shall be held by companies in the promoter group, in which the public hold not less than 51 per cent of the voting equity of such companies," the central bank said.
Therefore, for Religare to set up an NOFHC, public shareholding in the company has to be at least 51 per cent.
The firm's board had asked the promoters to pare their stake in Religare in a meeting on May 23, 2013.
Religare is present in broking, mutual fund and insurance businesses. Its promoters, the Singh brothers, are also former promoters of pharmaceutical company Ranbaxy.
It is after a gap of a decade that RBI is allowing new entrants in the banking sector. According to the final guidelines on new bank licences, released in February, aspirants are given time till July 1 for submitting their application along with a board-approved business plan.
Some of the other business houses that are likely to apply for a bank licence are Larsen & Toubro, Shriram Group, Mahindra & Mahindra, Reliance ADAG group, Tata, and Aditya Birla group.
FORAY FACTS
An Infrastructure Development Finance Company official said the institution has been working on a business plan for the proposed banking foray for the past couple of months
It has engaged the services of a panel of advisors with expertise in tax, structuring and business
Religare Enterprises has been gearing up to enter the banking sector for quite some time
Axis Capital will act as an advisor for the transaction to dilute Religare promoters' shareholding to 49 per cent in the company
Some of the other business houses that are likely to apply for a bank licence are Larsen & Toubro, Shriram Group, Mahindra & Mahindra, Reliance ADAG group, Tata, and Aditya Birla group