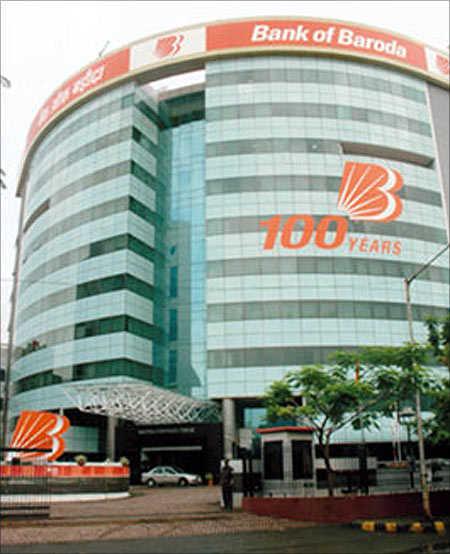 Various irregularities by banks such as non-submission and inordinate delays in filing of Suspicious Transaction Reports, besides opening of accounts by several entities without fulfilling Know Your Customer norms, have been noticed by Reserve Bank of India.
The observation came as part of inspection done by the central bank after last year's Bank of Baroda case in which Rs 6,100-crore (Rs 61-billion) import remittances were effected by its Ashok Vihar branch in New Delhi.
Central Bureau of Investigation and the Enforcement Directorate are probing the huge remittances to Hong Kong from the bank.
The amount was allegedly transferred in the garb of payments for imports that never took place, investigators say.
After the BoB case, RBI wrote a confidential letter to chairmen and chief executives of all commercial banks asking them to review existing policies and effect necessary improvements where warranted to avoid recurrence of such irregularities.
"While some banks have filed Cash Transaction Reports and STRs with Financial Intelligence Unit in time, in several cases either the CTRs or STRs were not filed or filed with inordinate delay or closed at the bank level without proper verification and regard to frequency of reporting in such accounts.
"Current accounts have been opened by several entities with banks, often even without fulfilling the KYC requirements.
"Several instances of banks not exercising proper due diligence have come to our notice," it said in the letter, copy of which was received in reply to an RTI query filed by PTI.
After observing some of the transactions of select banks, RBI found that risk categorisation of accounts as well as transaction processes was not done in a proper way.
"Advance import remittances have been permitted without verifying the bonafide of transactions and without carrying out proper due diligence of both the Indian clients as well as overseas suppliers, despite clear instructions in this regard from Foreign Exchange Department, RBI," it said.
Several structured remittances in the range of $80,000-99,900 have been made by the same account holder very frequently from select authorised dealer branches, the central bank said.
It added: "In many banks neither the concurrent auditors nor the internal auditors could find out irregularities in such a large scale, raising questions about the scope, coverage and capability of the internal control mechanisms.
"What was more disquieting was the fact that the abnormal spurt in import transactions in these branches vis-a-vis the performance in previous periods has not caught the attention of the controlling or head office of the bank."
Considering the 'scale and spread of such transactions', banks were advised to immediately initiate a detailed internal audit of Authorised Dealers branches where such remittances have gone up significantly during the past two to three years.
"The scope of audit also may cover the current accounts with huge number of inward or outward Real-time gross settlement and National Electronic Funds Transfer transactions, not in sync with the declared turnover or business, KYC processes followed etc," it said.
In reply to the RTI application, RBI has said that it is in the process of receiving the internal audit report from various banks.
© Copyright 2022 PTI. All rights reserved. Republication or redistribution of PTI content, including by framing or similar means, is expressly prohibited without the prior written consent.