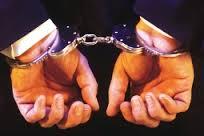 The fixed-deposit fraud at banks is getting bigger.

The economic offences wing of the Mumbai Police on Thursday said it had filed nine first information reports against several bank officials for colluding with outsiders in committing FD frauds of at least Rs 700 crore (Rs 7 billion).

Preliminary inquiry is currently on in another 10 cases.

The EOW was cooperating with the Central Bureau of Investigation in the case, as some of the accused were the same as those who perpetrated the Dena Bank and Oriental Bank of Commerce frauds, EOW officials said.

Apart from those two banks, officials from Vijaya Bank, UCO Bank, Bank of India and Dhanlaxmi Bank were under scrutiny for alleged involvement, EOW said.

The total amount involved was estimated to be at least Rs 700 crore (Rs 7 billion), said Rajvardhan Sinha, assistant commissioner police, EOW.

The amount could get bigger, with police expecting more customers to come forward and register complaints.

This includes the Rs 436-crore (Rs 4.36 billion) misappropriation of funds (Rs 180 crore or Rs 1.8 billion in OBC and Rs 256 crore or Rs 2.56 billion in Dena) unearthed last week.
Besides a probe by the Central Bureau of Investigation, the government
has also ordered a forensic audit.
The perpetrators of the fraud misused the cash credit facilities available against FDs of entities like the Mumbai Metropolitan Regional Development Authority, South Indian Education Society and the Jawaharlal Nehru Port Trust.
So far, four people have been arrested while six others are under the scanner.
The mastermind of the scam is reported to be Mohammed Fasihuddin of Showman Group.
A Bank of India executive said the amount in its case was less than Rs 7 crore (Rs 70 million).
Internally, the bank has already taken action against the employee concerned and also tightened monitoring of business related to big-ticket fixed deposits.
A Vijaya Bank executive said the amount involved in its case was about Rs 5 crore (Rs 50 million).
The bank has completed its investigation in the matter.
Elaborating on the modus operandi, police said the accused approached the trusts and individuals to open FDs with public-sector banks using middlemen.
In return, these entities were given a slightly higher rate of interest.
Once the FD was opened, the accused gave fake receipts to the entities and used the original ones to open accounts with forged documents.
They then transferred the overdraft amount to their accounts using the real-time gross settlement system facility.