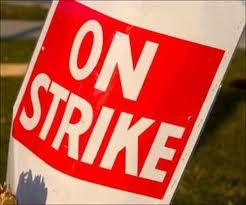 One million bank employees across the country would go on strike on Wednesday, demanding early wage revision and a halt on banking reforms.

The decision comes after talks between bank employees' trade unions and banking organisations failed.

The unions have also threatened to explore an indefinite strike option, if their
demands were not addressed.
C H Venkatachalam, general secretary, All India Banks Employees Association, said talks with the Indian Banks Association on Saturday did not yield any positive result and hence the strike.
The unions' demand for early wage revision had been pending for almost a year, he said. The unions are also against reforms, including privatisation, mergers, licences to corporate houses, rising bad loans and others, he added.