On Worldoo.com kids can find games, animals, friends, movies and many more interesting features that can hook them for a longer time.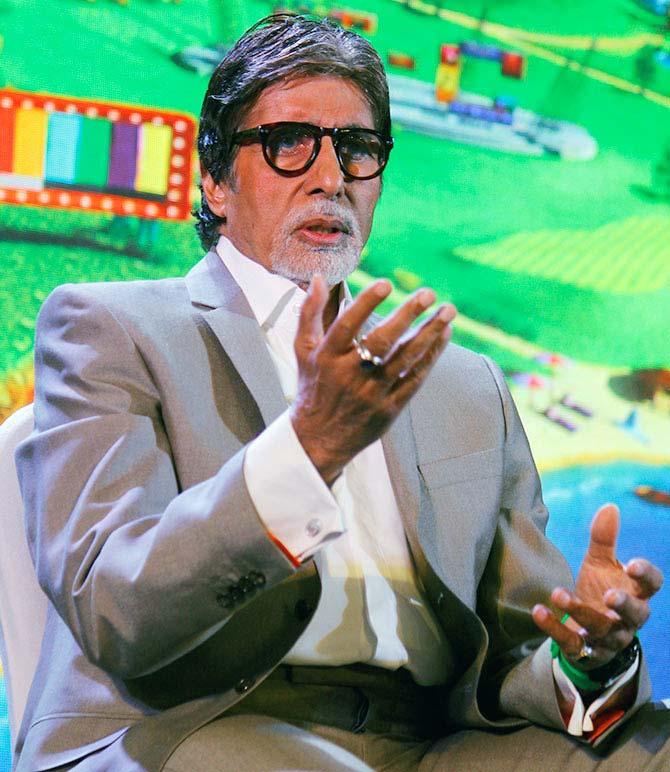 Image: Worldoo.com is a perfect platform for balancing a child's needs, says actor Amitabh Bachchan at the launch event. Photograph: Hitesh Harisinghani/Rediff.com
After a thorough research, online portal Worldoo.com has redesigned its website to make it more interesting and user friendly for children and parents alike.
Launched by superstar Amitabh Bachchan is a glitterati event recently, the website promises to take creative and education engagement of children in the age group of 6-12 years to an all-new level.
Few highlights of the content which makes learning interesting and engaging for children
An interactive feature called Doo Zoo where the little ones can get information about animals from across the globe.
Doo holidays is an interesting theme which offers an in-house airport from where children can travel anywhere in the world.
The DOO store is an amazing place where kids can earn stars on every purchase Things purchased can be used to decorate the DOO home. Children can create and design homes their way.
The Game Den offers educational and fun games for children and is a complete delight.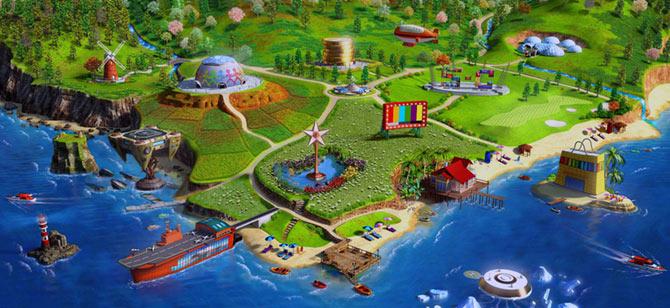 Image: Worldoo.com has created a virtual ecosystem where kids can learn new things in the most interesting way. Photograph: Hitesh Harisinghani/Rediff.com
Few other features include education and information games to keep children occupied in their spare time.
Bachchan, while giving a brief introduction about the site said, "The internet space is constantly evolving and has proved to be an exciting tool of communication. Today, children are born with technology in the palm of their hands, immediately preferring tablets to teddy bears! In such a scenario, it is important for parents to embrace the role that internet plays in their child's life instead of shying away from it."
He further added, "I am confident that the website will provide the kids with a creative platform for engagement and prevent them from consuming content online that isn't designed for them."
Monish Ghatalia, founder worldoo.com added, "We are confident that the platform will receive the love and support from children and parents across the country. The additional security features as well as the parental dashboard are an attempt to keep parents involved in their child's internet journey thereby hand holding them and encouraging every step of the way"
The actor mentioned that the website will serve as a one-stop learning stage for children and shape their growth.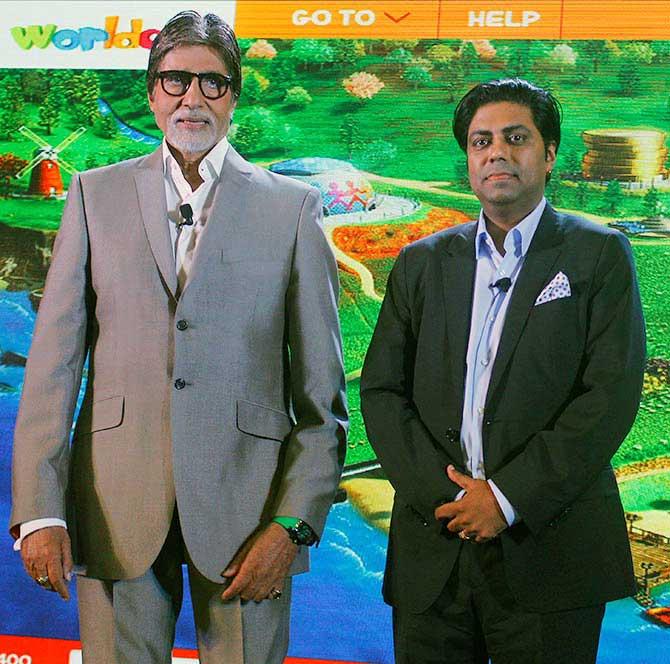 Image: An extensive market research was conducted by Worldoo.com to ascertain the needs of children before the launch, says founder Monish Ghatalia. Photograph: Hitesh Harisinghani/Rediff.com
"I have been closely monitoring the development of this website and I am really happy how it has shaped up. This is an informative website for kids who has fun activities and also teaches them how to look after their parents and keep cleanliness, among other things. This website is like a one stop platform for kids. Gen next will be better educated. I am glad to be a part of this initiative that aims to create a meaningful online environment for kids."
Recollecting his childhood days, the 73 year old actor mentioned, "70 years back we didn't have anything like this website to gain knowledge or even play games. I remember we would play with marbled, ride bicycle and our source of knowledge was from schools and stories narrated by our elders. Today's children are aware about latest technology."
Talking about today's kids, Bachchan said that his granddaughter Aaradhya started using an I-Pad at when she was a year and half, "She started playing games on Ipad and searching for her favourite cartoons at such a small age. I think it is in the genes of the new generation that they try and grasp things at a faster pace."
When asked about if he has learnt anything from Aaradhya, Bachchan quickly replied in jest, "These days Aaradhya talks non-stop and I would like to learn that from her. The media thinks I talk less (Laughs)."