Over the next five years, 1,456 (National Stock Exchange (NSE)-listed companies would need to fill up 3,000-odd independent directorship positions. Currently, of the 6,053 independent directorship positions in these companies, around 48 per cent are those who served for more than five years.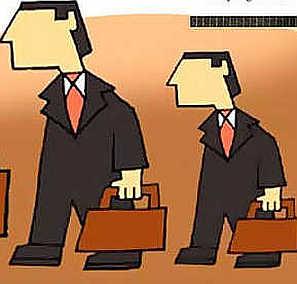 Around 283 independent directorship positions would fall vacant by October 2014 in these 1,456 companies. The current incumbents hold more independent directorship positions than mandated by the Securities and Exchange Board of India (Sebi).

Around 382 nominee directors in 227 companies would lose their "independent" tag by October this year. These positions could throw up fresh demand for independent directors. Search is already on for 1,000-odd women directors to fill up mandatory positions in NSE-listed companies.

These are the findings of a recent survey by Indianboards.com, an initiative by PRIME Database and NSE following Sebi's amendment of the corporate governance norms. "We are going to see newer faces in Indian boardroom," says Pranav Haldea, managing director, PRIME Database.

By the Companies Act 2013, and the Sebi's latest listing agreement, industry experts estimate that India Inc could see an additional need for up to 5,000-odd independent directors by 2019.

Already, several top executive search firms have been sounded by many leading corporate houses to be on the look-out for suitable independent directors.

However, not everyone is convinced that India Inc has the capacity to meet the challenge of complying with stricter corporate governance norms.

"There is already a debate on the ability of the country's existing infrastructure to provide requisite number of independent directors. Additional restrictions over and above the Companies Act 2013 requirements will add on to the burden and immediate non-compliances," says Yogesh Sharma, partner, assurance, Grant Thornton. There are no prescribed eligibility norms for an independent director. "One hopes the companies will comply in spirit, and not just in letter," says Haldea.

Corporate legal experts point out that the changes brought in by the SEBI amendments and the Companies Act would change the way independent directors engage with corporates in India.

According to Sai Venkateshwaran, partner and head, accounting advisory services, KPMG India, the new requirements include several conflict reducing provisions.

These include mandatory rotation of independent directors, stricter definition of independence, mandatory committees of the board of directors, requirement for sessions of the independent directors without management, prohibition on issue of stock
options, restrictions on loans to directors and their related entities, etc, among others.
Kaushik Dutta, director, Thought Arbitrage Research Institute, points out that the Companies Act creates civil and criminal liability for breaches by an independent director. "This means independent directors would need to demonstrate clear independence of deed and actions," he says.
In order to cope up with these new requirements and discharge their significantly enhanced duties and responsibilities, existing and new independent directors would need to invest far more time and resources in their job.
Most industry experts expect a demand-supply mismatch for independent directors, at least in the short-run. With these increased responsibilities and associates risks, several existing independent directors may choose to step down from boards of companies, thereby causing a drop in the supply of independent directors.
On the other hand, there will be a significant increase in demand for independent directors as their requirements are extended to unlisted companies under the Companies Act.
Jamshed J Irani, who has been on the board of several Tata group companies, feels that one of the reasons for the sorry state of corporate governance in the boardroom is the practice of appointing independent directors through "word of mouth".
"Unfortunately, most of the independent directors are not appropriately trained," says Irani. While welcoming the stringent norms set by Sebi, he is of the view that independent directors should be encouraged to attend orientation sessions run by audit companies and industry associations.
However, there are some like Tridibesh Mukherjee, former Tata Steel deputy managing director, and now an independent director with several companies, who feels there should not be any cap on the number of directorships.
"It is for the director to decide what his limit should be," he says.
Stints in smaller companies can be a good learning ground for many aspiring independent director, adds Mukherjee.
The Ministry of Corporate Affairs has started taking some baby steps in preparing industry for the new governance regime. The Indian Institute of Corporate Affairs, an autonomous body under the Ministry, has tied up with Institute of Directors, London, to launch India-specific orientation programme for independent directors over the next six months.
"These would be open to both existing and aspiring independent directors," said Bhaskar Chatterjee, director-general, IICA. The ministry is also in the process of coming out with a database of independent directors for industry to choose from.
As India Inc learns to live with new corporate governance norms, the churn in the boardroom is something that is here to stay.