Lucrative offers, with better growth prospects from rival firms and emergence of e-commerce cause it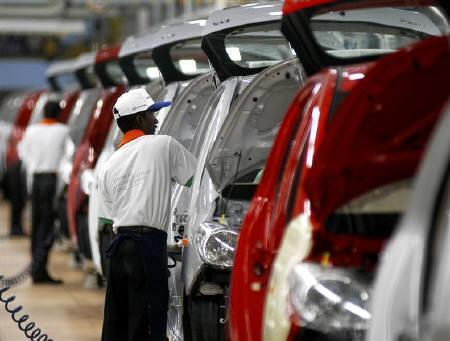 The automobile industry has seen some churn in top and mid-level management since the beginning of 2015, with several exits and appointments, including in ancillary companies.
Lucrative offers, combined with better growth prospects from rival companies and emergence of e-commerce, has triggered the shake-up, said head-hunters tracking the sector.
The latest at an allied sector is of Raj Banerji, who quit Apollo Tyres, India's second biggest tyre maker, as its chief financial officer.
The former BP staffer quit the Delhi-based tyre maker in less than three months after assuming the role. Sources said the exit was due to personal reasons.
Tata Motors, India's biggest automobile company, has seen one senior exit and two from the mid-management level.
Ranjit Yadav, president (international business), who was replaced by former Maruti Suzuki sales and marketing veteran Mayank Pareek as head of the passenger car business, quit two months earlier.
This was closely followed by two other exits at Tata.
Virat Khullar, head of product marketing, joined Renault India in March to become the French brand's marketing head.
Rajalakshmi Vijay, head of customer experience at Tata Motors for a little more than two years, quit a month before.
Sources say she joined e-commerce giant Flipkart as head of service delivery.
"Tata Motors continues to have lower attrition levels (nine to 10 per cent) as compared to the much higher industry levels.
"A couple of mid-level exits as referenced by you is fairly routine for most large companies this size," said a company spokesperson
Sunil Goel, director, GlobalHunt, said: "There has been some improvement in the sector in 2015, compared to 2012 or 2013.
"Production has gone up and the overall job scenario has improved.
"Within the industry, movement always happens but now people from an automotive background are also finding opportunities in consumer durables and e-commerce space."
In March, Satinder Singh Bajwa quit Hyundai Motor India as senior general manager, group head sales, to join Nissan as vice-president of sales, network and customer relations.
He reports to former Mahindra & Mahindra chief of sales, Arun Malhotra, who became managing director of Nissan India.
"The February to April period is when most of the churn happens, as appointments are done in this period.
"Renault and Nissan have emerged as major recruiters since the past year, as both are looking for growth in India," said a analyst based in this city.
Naresh Rattan, former head of sales at Honda Motorcycle and Scooter India, quit Force Motors as executive director earlier this year to join Punjab-based tractor and utility vehicle maker Sonalika Group as director, sales and marketing.
Companies have also managed to find talent created by such exits.
Apollo Tyres and Ceat, for instance, have created new positions to suit their growth plans.
Apollo created two new positions, chief quality officer (headed by Pedro Matos) and chief business officer (Sunam Sarkar). Additionally, Atulya Sharma was appointed as the chief legal counsel and Gaurav Kumar was appointed chief financial officer, in place of Banerji.
Ceat created a new company, Ceat Speciality Tyres, based out of Nashik in Maharashtra, for which it hired several mid-management level staff.
Image: A car manufacturing unit; Photograph: Babu/Reuters