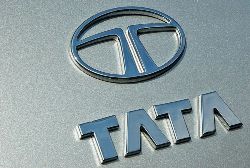 Tata Motors has piped Maruti Suzuki India as sole supplier of close to 2,000 cars, jeeps and trucks for the Commonwealth Games in Delhi in October for movement of VIPs, international delegates and athletes' families.
According to the organising committee of the Commonwealth Games, orders have been placed with Tata Motors for nearly 1,800 cars during the games and some more cars, jeeps and trucks for the Queen Baton Relay that would commence its nationwide run from June 25.
"We have finalised the deal with Tata Motors and this would be partly funded as well as partly sponsored. While we will pump in nearly Rs 10 crore for availing their services, the company would pump in a similar amount by way of sponsorship during the games," said Lalit Bhanot, secretary-general of the organising committee.
Earlier, the committee was in talks with both Maruti and Tata, the country's largest passenger vehicle and commercial vehicle manufacturer, respectively, for meeting its requirements for the event.
Maruti lost to Tata primarily because it only has passenger vehicles in its portfolio and not commercial ones.
Moreover, the company was insisting on outright purchase of all these vehicles. Tata Motors, on the other hand, have agreed to supply all kind of vehicles.
The organising committee has made this plan in accordance with the Commonwealth Games Federation regulations. According to these, the transportation requirements have been divided into two types, T1 and T2.
Of the total requirement of 1,800 vehicles, about 500 will T1, with GPS and other security measures, while the remaining ones will be under T2.
The VIPs will be provided with dedicated vehicles under T1, while athletes' kin and non-Board members of the CGF will be given cars on request under T2.