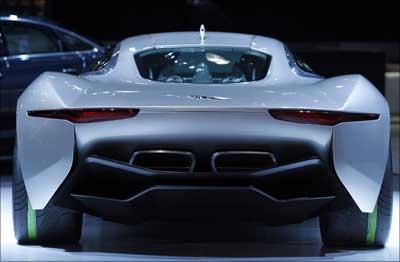 A United States-based automobile company may set up a car manufacturing facility in Punjab with an expected investment of $1 billion, as audit and consultation firm Deloitte has made enquiries on behalf of the firm with the state government.
"There is some American company which has made enquiries and has shown interest (for setting up a manufacturing facility) here," Punjab Industry Minister Manoranjan Kalia said on Friday.
Asked about the name of the automobile company that has evinced interest, Kalia said that the company's name has not been disclosed.
However when contacted, a senior official of Punjab State Industries Department revealed that Deloitte has approached Punjab government on behalf of US-based automobile company  to look at the possibility of setting up a car facility.
State industry secretary S S Channy said Deloitte has indicated an investment of $1 billion for putting up a car facility and the company requires 750 acres of land for manufacturing facility and 150 acres for ancillary units.
The state government has told Deloitte about industrial climate in the state and informed about land available at reasonable rates in Malwa region, including Bathinda.
"We have also told them about the upcoming industrial park at Rajpura for the car plant," he said while adding that the state also briefed the consultant about the highlights of state's industrial policy, which was launched last year.
Despite being a hub of auto parts, Punjab has not been able to attract any major player from automobile sector which can leverage upon the presence of well established auto components sector in the state.
Auto component makers, spread over several districts like Ludhiana, Hoshiarpur, supply parts to automobile giants like Maruti, Tata Motors, Mahindra & Mahindra, to name a few.