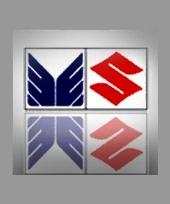 Maruti Suzuki India Ltd's plan to buy diesel engines from Fiat needs to be approved by Tata Motors, which owns half of the equity in Fiat India.

MSIL, India's biggest car maker, said it was in advanced talks with Fiat to ink a diesel engine sourcing contract that would allow it to rapidly increase diesel model supplies into the market.

Fiat India Automobiles, the equal joint venture between Italy's Fiat Group Automobile SpA and Tata Motors, owns an Rs 4,500-crore (Rs 45-billion) engine and transmission plant at Ranjangaon in Pune.

It has a 10-member board, with five nominees each from Tata Motors and Fiat. It manufactures 1.3-litre multi-jet diesel engines, which Maruti Suzuki is eyeing to procure.

MSIL's plan to buy the engines from an alien company is driven by excessive demand for its diesel models such as Swift, DZire, SX4 and Ritz. Also, all its diesel models use the 1.3-litre multi-jet engine.

Fiat is reportedly having idle capacity at the Ranjangaon plant.

Besides exporting, Tata Motors and Fiat use these engines in their own models.

For instance, the engine is used in Fiat's Linea and Grande Punto, and Tata's Indica Vista and Indigo Manza.

Tata Motors' volume generating car models such as the Indica and Indigo compete directly with the models of MSIL. Diesel variants account for more than half of Tata Motors' sales.

But for MSIL, these variants make up 22-23 per cent of total sales because of restricted supplies.

While
Tata Motors refused to state whether it was in favour of the deal, Maruti Suzuki claimed the response it had received from Fiat executives was positive.
MSIL chairman R C Bhargava told Business Standard, "We are talking to Fiat for the diesel engines and the response we have got so far is very positive. As far as Tata Motors is concerned, it is for Fiat to talk to them. We are not in discussions with Tata Motors."
A Tata Motors spokesperson said, "We would not like to comment because it is an internal business issue."
Through international licensing pacts with Fiat and General Motors (the original creators of the 1.3-litre multi-jet diesel engine), Suzuki has the licence to manufacture these engines in India and elsewhere.
While Suzuki has drifted closer to Fiat at the international level after its spat with Europe's largest car maker, Volkswagen, Fiat does not have a singular presence in India, but the JV with Tata Motors.
Speaking to reporters after announcing the company's second-quarter financial results on Saturday, Bhargava said.
Maruti was in an advanced stage of finalising a deal with Fiat to source diesel engines and that the company should be able to 'see something' on this in two months.
According to him, Suzuki Powertrain India Ltd (SPIL), which makes and sells diesel engines to Maruti, is operating its plant at full capacity.
SPIL has a capacity of 25,000 units a month.
The Fiat facility at Ranjangaon also has a capacity of 25,000 units per month, with potentials for further expansion.