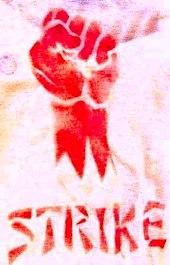 The work at auto-major Mahindra and Mahindra's engine manufacturing facility at Igatpuri, near Nashik, resumed on Monday ending the 14-day 'tools down' agitation by workers, who were protesting the suspension of two employees, including a union leader.

The company management gave into the Union's demand of reinstatement of the suspended workers after the intervention of Shiv Sena president Uddhav Thackeray, who had a meeting with a senior Mahindra Group official on Saturday, a Union leader said on Monday.

Besides, the management also agreed to withdraw the chargesheet proceedings against the suspended duo, he said.

"The employees have called off the agitation and work at the plant has resumed from 11 am," Bhartiya Kamgar Sena President Suryakant Mahadik told PTI.

The Employees Union at the engine plant is affiliated to BKS of the Shiv Sena.

The plant produces 1100 engines per day in three shifts for Mahindra's vehicles such as XUV 500,
Bolero, Xylo, Genio and Maxximo.
Sources at the plant said that the company suffered a production loss of around 8,000 units due to the agitation, which began on April 9.
"Since the plant remained crippled for almost two weeks, the company suffered a production loss of 1100 units per day.
The loss would have been higher but for two weekly offs and two holiday during the protest period," Union sources said.
However, the claim could not be verified as the company did not put any number to it.
Around 1600 employees, including contract workers, were on protest since early this month against the suspension of Union leader Sunil Yadav and another worker.
After his talks with the company management, Thackeray called a meeting of the Union Committee at 'Matoshree' in Mumbai on Sunday and asked them to withdraw their agitation.