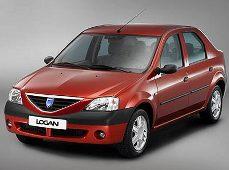 In what may spell the end of the road for the Logan brand in the country, Renault SA has decided not to re-introduce the car when it launches its own range of products from mid-2011.
"Logan would not be a part of our product portfolio in India. We do not plan to bring the car here again," said Jerome Stoll, executive vice-president, Renault SA.
Also, with the licensing agreement with Mahindra & Mahindra coming to an end in about three months, the Renault brand, logo and the name Logan will be withdrawn from the product.
The car, sold under the Mahindra-Renault badge, will see a rebranding exercise and be manufactured and distributed by M&M alone.
The engines and transmissions for the Logan, however, would continue to be supplied by Renault. Mahindra has the rights to execute minor changes in the vehicle. Since the IPR for the Logan rests with Renault, the French auto major may provide the technology to upgrade the Logan in the future.
A source privy to the development said M&M is working on developing a shorter version of the Logan, with a body length of less than four metres, in order to avail of the discount in excise duty.
This would give the Indian company the benefit of pricing the car aggressively and spruce sales in the domestic market.
According to government regulations, cars with a body length of less than four metres are liable to an excise duty of 10 per cent, while the duty on those more than four metres long is 22 per cent.
Renault, in April, 2010, terminated its joint venture agreement with Mahindra to sell the Logan in India.
Logan had sold about 45,000 units till then.
The joint venture to manufacture Logan, Mahindra Renault Pvt Ltd, was set up in 2005, with M&M holding 51 per cent and Renault the remaining 49 per cent.
The Logan is manufactured at M&M's plant in Nashik.
Renault has firmed plans to introduce five cars in the Indian market over the next two years, including the sedan Fluence, sports utility vehicle Koleos and a premium hatchback.
The French automaker is eyeing a 5 per cent share of the Indian market by 2014.