Ola was supposed to expand to the Netherlands, Kenya, Dubai, Israel, and Brazil.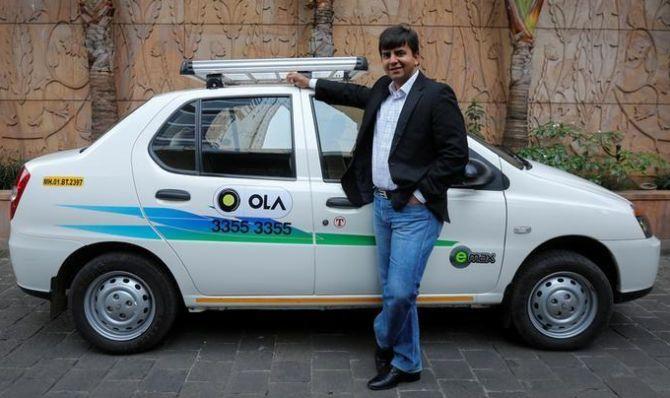 Ola may be preparing to hit pause on its international market expansion, said two people with knowledge of the company's operations.
The two said the company is also slowing down investment in its current overseas markets of the UK and Australia.
Ola was supposed to expand to the Netherlands, Kenya, Dubai, Israel, and Brazil.
It was closest to launching its Dubai operations with its executives visiting the city multiple times to set up meetings with government officials.
"It may still happen but things are very slow there now," said one of the two persons.
Ola dismissed this as speculation.
"We are encouraged with the progress we are seeing in our global markets and continue to invest in these regions.
"In addition, we are constantly evaluating new opportunities and offerings across geographies as we build a sustainable business," it said in an emailed reply.
This is the second time in two years that Ola has made plans to launch in an international market and then gone back on it.
The last time was when it was on the brink of launching Bangladesh and Sri Lanka as markets but issues over internal remittance forced it to shift focus to Australia.
This time the company is waiting until it can complete its $2-billion round.
"It is looking difficult for Ola to do that," said the person familiar with the company.
"This is the second phase of Ola's struggle to raise its mega round.
"The first phase took place when it had to change tack after Foodpanda pivoted from being a food delivery company to a cloud kitchen firm.
"Ola had tried to use Foodpanda as a medium to raise the next round of funding but it has not been able to present a sustained alternative to Zomato or Swiggy.
"It only got some traction in the market when it offered discounts.
"Uber's IPO has not helped Ola either," said a former Ola executive.
He explained that fewer investors may now see value in putting cash into another ride-hailing company.
Uber, in the first day of trading, closed at 7.6 per cent below its IPO price.
Uber also posted a $1 billion loss in the first quarter post the IPO. Even though it has enough capital to last a good few years, the road to breaking even looks challenging.
Ola has to raise the money if it wants to pursue its expansion plans.
In India, it has been seeing its ride numbers drop and average ticket value climb.
In response, it has tried to rationalise its costs.
"What Ola has also done is increase its commission to 30 per cent in some cities," said a former Ola executive.
This has prompted some drivers to drop off the platform.
Another difficulty has been the steady stream of talent leaving the company over the past year. Ola lost some employees when it shifted its focus to Foodpanda in late 2018.
It lost some more when it moved its focus back to Ola.
The only major countervailing force to this outflow is that it has managed to add Flipkart founder Sachin Bansal as an investor and to the board.
Recent journey
Jan 2018: Ola launches operations in Australia
Aug: Ride-hailing firm expands its service footprint to UK
Nov: Enters New Zealand market
Jan 2019: Sachin Bansal invests
Rs 650 crore in Ola, joins the board
Mar: Ratan Tata, Tiger Global and Matrix Partners invest Rs 400 crore in Ola electric
Image: Bhavish Aggarwal, co-founder and chief executive, Ola. Photograph: Shailesh Andrade/Reuters