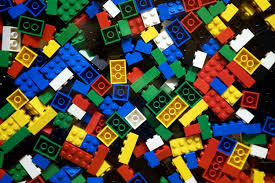 An enterprising duo has built a working life-sized car out of Lego bricks that runs on air and can reach speeds up to 30 kilometres per hour.

More than 500,000 Lego pieces were used to develop the car.

From engine to seats, the vehicle is made completely from the tiny bricks, with the exception of a few structural parts, including wheels, tires and gauges.

The car is the brainchild of Melbourne entrepreneur Steve Sammartino and Raul Oaida, a 20-year-old from Romania, who Steve met on the internet.

The duo's Super Awesome Micro Project, a crowd-funded effort, attracted funding from forty Australian patrons to turn the car into a reality.

Sammartino and Oaida estimate they have spent $60,000 on Lego bricks alone while building the car, The Verge reported.

The car was built in Romania and shipped to an undisclosed location in Melbourne.
The image is used for representational purpose only