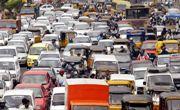 Vehicle owners may be heaving a sigh of relief as third party premium rates went up only 20 per cent and not 35-60 per cent as originally proposed by the Insurance Regulatory and Development Authority.

But, insurance companies say there should be more hikes in premiums to sustain the business in the motor segment.

The industry was batting for increase in the range of 50-80 per cent.

Last month, Irda had proposed to increase motor TP premiums rates, by an average of 35 per cent for vehicles, including private cars and commercial vehicles from April 1, 2013.

However, it recently announced an overall percentage increase in the motor third party portfolio of 18.9 per cent from April 1.

This decision was taken keeping in view the interests of the customers and need of the insurance firms.

A K Saxena, chairman and managing director (CMD) of Oriental Insurance, said that while the 20 per cent increase is appropriate, gradual hikes are necessary to uphold the well-being of non-life insurers.

Till April 2012, India had a system of commercial third party pool, which worked on the concept of loss-sharing by all insurers.

In this arrangement, the TP premium collected by all non-life insurers for commercial transport and the claims incurred are given back to the insurers as a function of their overall general insurance market share.

Due to the high claim ratio, insurers faced high losses in the motor portfolio.

This was replaced by a declined risk pool. In this, insurers were given the right to refuse or decline TP insurance if it found it too risky an asset to underwrite.

The declined vehicles would then be given an insurance cover by another insurer.

However, the risk would be transferred to the declined risk pool.

R Chandrasekharan, secretary-general
of General Insurance Council, said the hikes in the exposure draft itself were insufficient and that they would keep making representations to the Irda to have adequate pricing in the motor segment, among other issues.
De-tariffing this segment has also been suggested to reduce losses and achieve underwriting profitability.
Amarnath Ananthanarayanan, managing director and chief executive officer of Bharti AXA General Insurance, said that the rate, on an average, has been increased up to 20 per cent across various classes of vehicles and is less than is what is required to make the TP insurance viable for commercial vehicles.
"The rate increase should have been higher to ensure the general insurance industry does not bleed or we need to move to a de-tariffed scenario," he added.
Customers would also benefit if the motor TP segment is de-tariffed.
This is because, good (lesser risky) customers would be able to benefit from lower prices and bad (risky) customers would have to pay higher premiums.
"The increased rates are a step in the right direction from the point of view of the insurance industry, as this is a loss-making proposition currently.
However, de-tariffing motor third party premium would help the customers more as in this case, the better customers would enjoy lower premium rates as opposed to the current scenario where the good customers are subsidising the bad customers," added Ananthanarayanan.
While customers would have to pay higher premium from today, the impact would not be high, according to experts.
"Motor TP premium only constitutes 10 per cent of the overall motor policy package.
Hence, with an average 20 per cent hike, there would only be a 2 per cent impact on the end-price," said Sanjay Datta, head (underwriting and claims) at ICICI Lombard General Insurance.