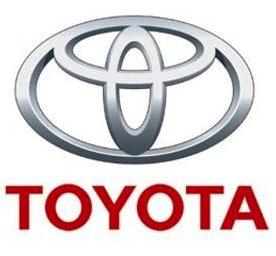 Toyota Motor Corporation has reached an agreement worth more than $1 billion to settle a lawsuit involving unintended acceleration in some of its vehicles as the company recalled 7.43 million vehicles worldwide to fix the problem.

In a statement on Wednesday, Toyota had said it would take a one-time, $1.1 billion pre-tax charge against earnings to 'cover the estimated costs of the economic loss settlement and possible resolution costs of civil litigation brought in California by the District Attorney of Orange County and an investigation by a multi-state group of Attorneys General stemming from previous recalls.'

It comes after Toyota has paid nearly $70 million in US fines after the National Highway Traffic Safety Administration had failed to recall millions of vehicles in a timely fashion.

Under the proposed settlement, Toyota will offer special vehicle coverage for up to 150,000 miles on 16.3 million vehicles and will retrofit as many as 2.7 million vehicles with brake override systems, the statement said.

The special coverage will be for Engine Control Module, Cruise Control Switch, Accelerator Pedal Assembly, Stop Lamp Switch, and Throttle Body Assembly, it said.

Toyota will also spend $30 million to fund automobile safety research and education related to issues in the suits.

The fund will be divided between contributions to university-based automobile/transportation research institutes and an education/information program for automobile drivers, it said.

"This agreement marks a significant step forward for our company, one that will enable us to put more of our energy, time and resources into Toyota's central focus: making the best vehicles we can for our customers and doing everything we can to meet their needs," said Christopher P Reynolds, group vice president and general counsel, Toyota Motor Sales, USA, and chief legal officer, Toyota Motor North America.

"In keeping with our core principles, we
have structured this agreement in ways that work to put our customers first and demonstrate that they can count on Toyota to stand behind our vehicles."
The settlement must still be approved by a federal court judge.
The recall involves 7.43 million vehicles worldwide sold under the Toyota and Scion brands.
This is the largest safety-related service action the maker has announced since it began a series of recalls related to the risk of unintended acceleration in late 2009.
That and other safety issues led Toyota to recall 14 million vehicles in 2009 and 2010. It's the biggest single recall since Ford Motor Co pulled back 7.9 million vehicles in 1996.
Many of the vehicles involved in the new Toyota recall also were called back one or more times due to unintended acceleration issues.
The latest recall is the result of a problem with a potentially defective power window switch on the driver's side of the affected vehicles which, the maker says, "may experience a 'notchy' or sticky feel during operation.
Toyota already announced recalls for several models involving similar window switches and in February, the National Highway Traffic Safety Administration announced it would open an investigation into the issue.
But at the time it focused on just 830,000 Camry and RAV-4 models sold during the 2007 model year.
One can check one's call on the Toyota's recall web page.
The maker estimates the inspection and repair process will take little more than an hour and involves the disassembly of the master switch and, if necessary, the application of a special fluorine grease.
NHTSA has received more than 200 reports of problems involving the defective switch including fires, though there are no known crashes or injuries.
At least 39 similar problems were reported in Japan, where 460,000 Toyota vehicles were recalled.
Another 1.39 million vehicles are subject to the new recall in Europe, while the massive safety campaign also covers Australia, China and other parts of Asia and the Mideast.