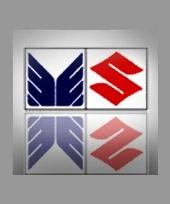 On Friday, worried investors of Maruti Suzuki took the extraordinary step of bypassing the management and spoke directly to the representative of the workers'union.

The company is going through a crippling strike, which has taken the stock price to a 52-week low.

A few days ago, minority investors forced Crompton Greaves to give a commitment to fund managers that it was in the process of selling a Rs 270 crore (Rs 2.7 billion) jet to an unlisted group company.

The jet was bought in a year when Crompton reported disappointing profit numbers.

There's more: Last week, LIC, the country's largest institutional investor, found itself at the receiving end of Voices of Tobacco Victims, an NGO working for cancer patients, which raised questions over the ethics and irony of the state-owned life insurance company investing up to Rs 3,500 crore (Rs 35 billion) in various tobacco companies.

And Vedanta's Anil Aggarwal has had several run-ins with his investors, dating back to 2002.

When he tried to delist Sterlite from the Indian exchanges and started sending cheques to retail investors for the value of their shares, many challenged his move, forcing him to withdraw the exercise.

Years later, investors hammered his stocks when he tried to restructure his group by merging Sterlite Industries with group firms.

Again, he had to withdraw.

Shareholder activism in India, which was enjoying its infancy for several decades, seems to be growing from baby steps to youthful strides.

Amit Tandon, former MD, Fitch Ratings, agrees, "Surely, the level of awareness has increased."

Tandon himself is involved in one such initiative with former Gujarat Ambuja chief Anil Singhvi.

Called Institutional Investors Advisory Services, the firm, among other things, goes through AGM and EGM resolutions of companies and writes reports to aid investors exercise their votes in an informed manner.

Tandon is not sure if the Maruti investors' action can be strictly called 'activism', but cites recent instances like the dumping of Piramal Healthcare by institutional investors.

In the quarter ended June 30, the open-ended equity schemes of some of India's top fund houses had exited Piramal Healthcare.

While they did not give any official reason for the move, it is an open secret that it was in disapproval of the company's unwillingness to share the fortune created by the sale of key assets to Abbott in a $3.7 billion deal last year.

Such activism often hasn't succeeded.

For example, IIAS had attacked Hindalco's governance practices at its AGM, opposing moves to reappoint two independent directors who had been on the board for 15 to 30 years and therefore defeated the very purpose of their independence.

IIAS also targeted the company's auditors who had been serving for half a century. Both the recommendations were, however, shot down at the AGM.

Rakesh Arora, managing director, Macquaire, a foreign institutional investor, says investors can do only so much with small holdings.

"While increased activism is good, it is barely there in India because most companies are entrepreneur driven. Internationally, institutions have a high shareholding in companies.

Even the managements are professional. Therefore, they can exert more pressure on companies to deliver."

Unlike in the West, Indian promoters typically control most of the voting rights in listed companies, which they often run like mom-and-pop stores.

According to a report by the Achuthan committee on takeover regulations, the mean of total promoter holdings of 4,054 listed companies was 48.9 per cent.

It was higher at 55.2 per cent for 459 large companies with a market cap of over Rs 10,000 crore (Rs 100 billion).

The Companies Act, 1956 requires a minimum of one share more than 25
per cent to prevent a special resolution.
But, the takeover rules prevented companies from buying in excess of 15 per cent.
Recent changes in the Takeover Code, which will take effect on October 22, will allow minority investors to buy up to 24.99 per cent in a company, without an open offer obligation.
The move will also help investors looking for a greater say in the company's affairs.
Institutional investor activism gained the focus of regulators in India after the multi-crore fraud in Satyam Computer Services was discovered in early 2009.
Despite having a huge institutional investor holding, the company was carrying a huge cash balance in its balance sheet for several years. Sebi has also asked mutual funds to put their voting records in the AGMs of investee companies in the public domain.
Many of these fund houses are looking to take help of services like IIAS.
Globally, Institutional Shareholder Services, a subsidiary of MSCI Inc, and Manifest and Pensions Investment Research Consultants are among agencies that help large institutional clients actively participate in company resolutions and corporate governance issues.
These agencies manage clients' proxy ballots, work with custodian banks, execute votes on clients' behalf, maintain vote records and provide comprehensive reporting, according to their websites.
They also support fund houses through various decision support tools.
A senior LIC official says, "Things have become more challenging now. Institutions like ours, which have high shareholding in many companies, have to be more and more conscious about investor interest.
Even regulators are pushing us towards it." There is a dedicated team in LIC under S Hariharan, executive director, investments (monitoring and accounts), of 12-15 people who keep track of corporate governance issues. This helps raise important questions at annual general meetings.
It's institutions such as LIC which are being wooed by people like Neeraj Monga, executive vice-president of Canada-based Veritas Investment Research, the firm which wrote damning reports on Reliance Industries, Reliance Communications and Kingfisher Airlines.
Monga says he wants to contribute to the corporate governance debate in India by writing "hard-hitting research" and wants LIC, the Securities and Exchange Board of India and the Employees Provident Fund Organisation to become Veritas' clients.
"They govern the largest pool of small investor savings. We would like to help these organisations by uncovering corporate malfeasance… and  forcing companies to improve disclosure."
Monga says many 'entrenched managements in India are taking liberties with the rights of institutional and minority shareholders' and he believes fund houses and other institutions are not doing anything to protect the interests of minority shareholders.
"If they were, after our reports on RIL & RCom, LIC would have outlined plans for an investigation into the matter or the corporate affairs and the law ministries would have taken up cudgels on behalf of the millions of small shareholders who lost out," he says.
The companies concerned typically responded by saying such reports were motivated and libellous.
While this may be seen as shooting the messenger, such reactions cannot be brushed away summarily, experts say.
There are instances of vested interests and sometimes even rivals propping up non-governmental organisations to demean a particular entity.
In such situations, checking the facts should be the first priority. "The first question to ask is, can you disprove it?
"Factually, if it's correct, I would also check for any motivation, but that is the second question," says Tandon.