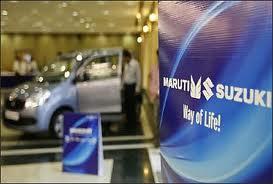 Car market leader Maruti Suzuki India has commissioned a solar power plant at its Manesar facility to harness renewable energy source in line with its policy of adopting Eco-friendly technologies.

The 1MW solar power plant has been set up at an investment of Rs 10.3 crore (Rs 103 million) and was commissioned this month, the company said in statement.

Commenting on the initiative, MSI Executive Director, (Plant) Rajiv Gandhi said: "With the launch of 1MW photo voltaic solar power plant,
Maruti Suzuki has taken the first step to harness renewable solar energy".
The initiative is in line with the Company's philosophy of adopting environment friendly technologies that may have high upfront costs, but help bring down CO2 emissions, he added.
"Solar energy is abundant, versatile and efficient. "Through this solar facility the company will be able to contribute towards environment. Going forward, the company is committed to expand its environment care initiatives", Gandhi added.
The solar power plant will help the company offset CO2 emissions to the tune of over 1,200 tonnes annually, MSI said.