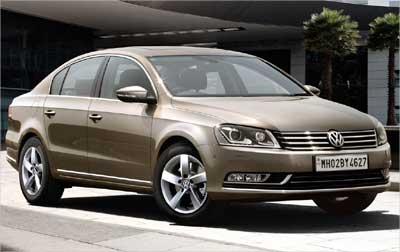 India's automobile market is expected to register a slower growth between 12-14 per cent in the current calendar year, as compared to 30 per cent in 2010, an industry official said on Thursday.

With hikes in lending and fuel rates and macro-economic factors not positive, it's "gloomy" picture for automakers in India now, Director (Member of Board) of Volkswagen Passenger Cars Division of Volkswagen Group Sales India Private Limited Neeraj Garg said.

However, he added that sales growth of his company in India would be "much higher" in 2011. In 2010, Volkswagen sold 32,500 cars in India, but in the first six months of 2011 alone, it has sold 39,366 units.

Asked if the company would be able to sustain the good numbers in the remaining half of the current calendar year, he said it's difficult to predict but indicated that there could be a slow-down.

He
admitted that potential customers are delaying purchase and the company is seeing lesser bookings. He further said that the company would launch its new model, Jetta, soon.
"We have already launched Passat. We will be launching the new Jetta in the next few months", Garg told reporters.
He also stated that the company is in the process of finalising its strategy on entering the pre-owned car market, having already done the "basic homework".

Volkswagen is also witnessing shifting of customers to diesel cars after the steep hike in petrol prices.

Last year, of the total Volkswagen Polo sales in India, 62-63 per cent buyers opted for petrol models. This year, it's 50 per cent each. Similar, is the case with Vento model, Garg said.