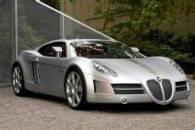 Buoyed by the booming markets of India and China, global auto sales is expected to grow 4.3 per cent this year to 66.1 million units, a South Korean automobile research body said on Tuesday.
The expected recovery in global auto sales will be fuelled by an estimated 11.8 per cent growth in Indian auto sales this year and an expected 9.9 per cent increase in China, the Korea Automobile Research Institute (KARI) said.
India and China represent the two most important growth markets for the ailing global auto industry, Yonhap news agency quoted the report as saying.
The Indian auto industry had reported the highest ever sales in a single month at over 11 lakh units in January.
According to the Society of Indian Automobile Manufacturers (SIAM), the total sales in domestic market stood at 11,14,157 units, against 7,68,698 units in the year-ago period, a jump of 44.94 per cent.
Overall vehicle sales in China, including buses and trucks as well as cars, totalled 1.66 million units in January, up 126.3 per cent from 735,500 units a year earlier, the China Association of Automobile Manufacturers said.
Auto sales in the United States are expected to gain 8.3 per cent from last year to 11.27 million units this year, while sales in the European market may fall 10.9 per cent to 12.91 million units, the report said.
In the report, Park Hong-jae, head of KARI, affiliated with Hyundai Motor Co., South Korea's top automaker, said that global automakers could face slow growth in demand for new cars amid continued overcapacity worldwide.