The software could hide the fact that the emission levels of diesel cars were 40 times higher than the level of pollutants allowed in the US.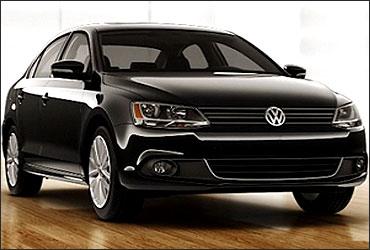 Germany has launched an investigation into allegations that the country's largest car maker Volkswagen had systematically manipulated data of exhaust emissions tests in millions of diesel cars sold worldwide.
An inquiry commission set up by the government to investigate the charges against the iconic German auto giant will take up its work by visiting Volkswagen's headquarters in Wolfsburg in the state of Lower Saxony this week, federal transport minister Alexander Dobrindt announced.
The commission chaired by state secretary in the transport ministry Michael Odenwald will examine among other things whether the concerned cars were built and tested in conformity with existing German and European guidelines and whether they fulfilled the requirements of Germany's Technical Inspection Agency, which issues the road worthiness certificate for automobiles, Dobrindt told a news conference on Tuesday.
The allegations against the world's second-largest auto maker were initially raised by the US Environmental Protection Agency (EPA), which last week ordered it to recall nearly half a million diesel cars on the ground that they were fitted with a device which allowed cars to pass emission control tests by showing much lower levels of pollution than in ordinary use.
A special software enabled the cars to detect when they were undergoing emissions control tests and to lower their pollution levels. It could hide the fact that the emission levels of diesel cars were 40 times higher than the level of pollutants allowed in the US.
Besides the EPA, the US Justice Department, the prosecutor of New York and environmental authorities in Canada also are investigating the way Volkswagen manipulated the tests to measure the amount of pollutants from diesel cars.
Germany's transport ministry and the inquiry commission will cooperate with US authorities to thoroughly investigate the allegations against the automaker, Dobrindt said.
Germany launched its inquiry amid growing concern that the scandal could severely damage the 'Made in Germany' brand and the country's reputation as a global leader in sophisticated technology and high quality products.
Volkswagen's shares lost nearly 20 per cent at the Frankfurt stock exchange yesterday after dropping 16 per cent on Monday, shaving 27 billion euros off its market value.
The EPA had ordered a recall of around 482,000 cars in the US and they included VW Jetta, Beetle, Golf, Passat and Audi A3 models.
However, Volkswagen admitted that around 11 million diesel cars sold worldwide were fitted with the software to deceive the results of emissions control tests.