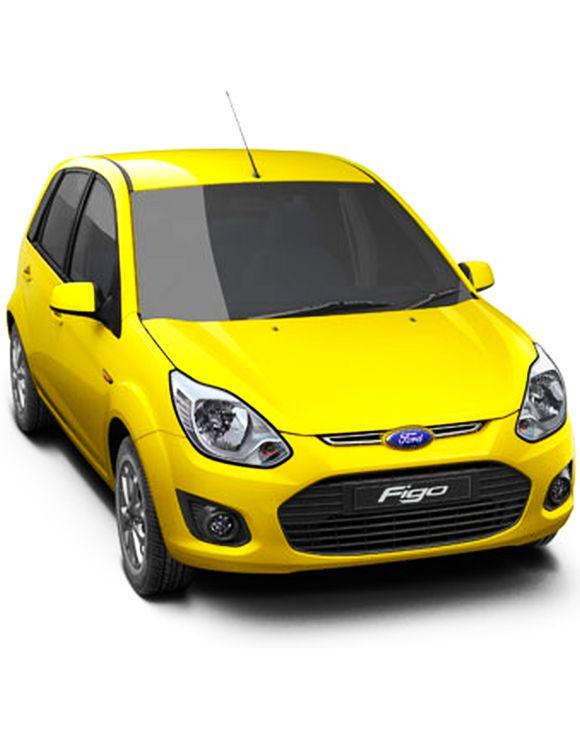 Ahead of the international auto show that begins next Wednesday, the Indian auto industry continues to be buffeted with bad news. According to data released by leading automobile companies on Saturday, the industry's sales volumes in January fell about five per cent from those in the same month last year.
This meant another disappointment for the industry after best-selling India-made hatchbacks, such as Maruti Suzuki Alto 800, Hyundai I10 and Tata Nano, failed the Global New Car Assessment Programme (GNcap) on consumer-oriented vehicle safety initiatives.

Seven of the country's key automobile manufacturers in January sold a combined 194,070 passenger vehicles, a decline of 4.8 per cent from 203,934 units sold in January 2013. The fall in demand was attributed to factors like high fuel prices, expensive finance costs and tighter lending norms.
The overall volumes for the industry were dragged down, with sales numbers for heavyweights like Maruti Suzuki, Hyundai Motor India, Mahindra & Mahindra (M&M) and Tata Motors declining.
Maruti Suzuki last month sold 96,569 units, 6.3 per cent fewer than the 103,026 units sold in the same month last year. While sales of entry-level models like M800, Alto, WagonR, A-Star and WagonR went down 17 per cent to 38,565 units, demand in the utility-vehicle segment also took a beating, with sales of these dropping 21.9 per cent to 4,763 units. Sales of Dzire, though, offered some respite, growing 12.7 per cent to 19,232 units.
Korean auto major Hyundai also faced the onslaught of a weak market, with its domestic sales falling 2.6 per cent to 33,405 units.
A tapering in demand for diesel-powered models took a toll on M&M, Tata Motors and Toyota Kirloskar, which have strong diesel product portfolios. M&M's sales fell 25.5 per cent to 19,792 units, while Tata Motors continued its downward slide, with its monthly volumes falling 27.8 per cent to 10,974 units. For Toyota, sales decline was around 18 per cent to 10,910 units.
"The first month of 2014 did not see any improvement in the overall industry performance; the situation remains subdued. In coming months, the recent rise in the repo rate will escalate interest rate on car loans, further hitting sentiment. We hope the coming Auto Expo, which will showcase new products and technology, will provide a trigger and give the much-needed boost to the auto industry and the overall sentiment," said Pravin Shah, chief executive officer (automotive division), M&M.
N Raja, senior vice-president (sales & marketing), Toyota Kirloskar Motor, agreed: "The market continues to be sluggish and the sentiment remains weak. The Auto Expo is expected to bring some excitement and help improve customer sentiment."
Bucking the trend, on the other hand, were carmakers like Honda and Ford, which have lately launched new products - the Amaze, the new City and the EcoSport. These continued to see good traction. While sales for Honda Cars India nearly tripled to 15,714 units - the most ever in a month - those of Ford went up by 10.6 per cent to 6706 units. In fact, the Amaze and the City accounted for 93 per cent of Honda's monthly sales volume.

"We have started the year on a positive note. We have received an overwhelming response to the new City; and the Amaze continues to do strong sales," said Jnaneswar Sen, senior vice-president (marketing & sales).