Datsun revealed sketches of its first new generation car that will be unveiled at a world premiere event in New Delhi on July 15.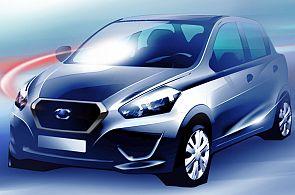 The car will be the first product aimed for the Indian market - and the first of the future Datsun model line-up to be launched from 2014.
The premiere event will not only unveil the new model, but also introduce the Datsun brand whose return to the market was announced in March 2012.
Nissan, the parent company, plans to relaunch Datsun brand in high-growth markets such as India, Indonesia and Russia in 2014 to be followed by South Africa.
Although Datsun models will be individually developed for different markets, the concept will follow a common inspiration, the company said in a statement.
"The Datsun cars will be locally developed with the support of Nissan Motor Company engineers and stylists and will be locally produced," said Vincent Cobee, Head, Datsun.