The first leg of the 35-day festive period, which ended with Dussehra, failed to bring any cheer for auto companies.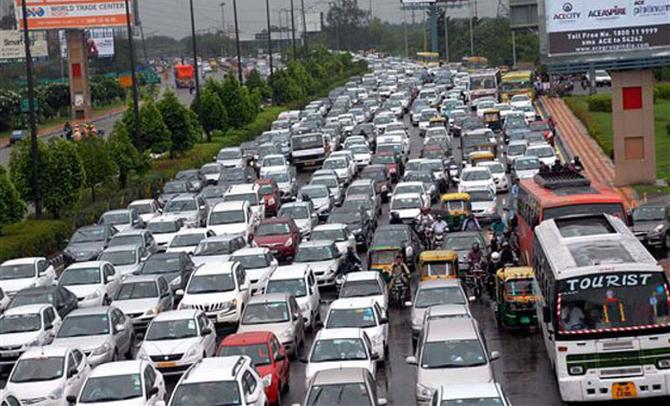 While makers of passenger vehicles struggled to meet demand due to the persistent shortage of semiconductors, a recovery in demand remained elusive for two-wheeler manufacturers despite offers and schemes.
The overall season, which ends two days after Diwali, is unlikely to bring any turnaround in either the supply or the demand scenario, said dealers and officials at auto companies.
In contrast to last year, when most carmakers ended the festive season with high double-digit deliveries, this year overall retails are expected to be down 50-60 per cent year-on year as carmakers are unable to cater to the demand owing to the chip shortage.
For two-wheelers it will be a second straight year of weak Navratri sales amid weak demand and high costs.
In a continuation of the trend seen in the previous months, model launches and a strong preference for personal mobility have kept up the demand momentum for cars and SUVs.
But buyers are now running out of patience and are no longer keen to be in the long queue waiting for their chosen model, said Shashank Srivastava, executive director (sales and marketing), Maruti Suzuki India.
"This reflected in the 6-7 per cent drop in bookings. They were strong initially but started tapering off in the later part," said Srivastava.
Buyers have realised it is not possible to get delivery by Dhanteras or Diwali, and are postponing the buying decision for now, he pointed out.
Vinkesh Gulati, president at the Federation of Automobile Dealers Association (FADA), agreed.
"Launches are keeping the customer excited but lack of choice and availability is making things worse. Deals are not getting closed," he said.
The non-availability of models -- particularly the top-end trims – has dented retail sales, which are estimated to "have dropped 50 per cent y-o-y in the period between October 7 and 15," said an industry executive.
Buyers are giving entry-level models a miss and the demand is mostly skewed towards mid- and high-trim variants, which are in short supply due to the chip shortage.
As a result, the entry-level segment is not showing enough traction despite attractive consumer offers.
But going by the response that Mahindra & Mahindra (M&M) got for its recently launched XUV700, buyers seem keen on waiting for the latest in the market.
The XUV700 clocked more than 50,000 bookings in just three hours (over a two-day booking window).
Veejay Nakra, chief executive officer, automotive division, M&M, said enquiries from customers were up 74 per cent and bookings rose 300 per cent.
"Over 150,000 customers are awaiting their preferred vehicles," he said.
Despite the on-going supply chain disruption including the global semiconductor shortage, M&M is working 'on a war-footing' to implement innovative solutions to ensure deliveries are done at the earliest.
It expects the chip shortage to improve steadily.
The Thar, which has rung up over 75,000 bookings, continues to see strong momentum.
Other brands including XUV300 and the recently launched Bolero Neo continue to see traction, said Nakra.
Two-wheeler makers have their plate of woes full.
The segment, which hasn't been able to recover from the impact of the pandemic, was pinning its hopes on the festive season but the sales have been anything but satisfactory.
"The Navratri sales are nowhere close to our expectations. Inquiry for two-wheelers has been weak as customers are not willing to come forward and show an interest in purchase decisions," said Gulati.
Most of India is witnessing at least 25 per cent lower sales than during last Navratri due to the impact of the high vehicle acquisition cost.
The average acquisition costs of a two-wheeler have gone up over 30 per cent for the entry-level segment in the past two years.
The high price has also weighed on sentiment, he added.
Petrol prices have breached the Rs 110 mark in various cities.
"Affordability is becoming a major issue for two-wheeler buyers," said Nikunj Shanghi, managing director at JS Fourwheel Motor, a dealer for M&M and Hero MotoCorp.
Every single two-wheeler manufacturer has doled out consumer offers but buyers are not keen.
As a result, sales in the entry-level segment are down by almost a fourth.
"We don't expect much improvement in the rest of the festive season," he said.
Two-wheeler despatches to dealerships declined by 17.3 per cent to 1,528,472 units in September 2021 compared to 1,849,546 units in September 2020, according to Society of Indian Automobile Manufacturers.
Photograph: PTI Photo