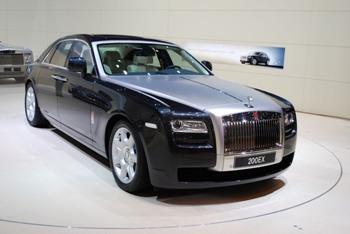 The rivalry between Rolls Royce and Bentley, two of UK's ultra luxury car makers, now has a new destination – India.
Rolls Royce's Ghost, priced at Rs 2.5 crore (Rs 25 million) and launched in the country recently, should help it capture the sort of customer who might also be attracted to Bentley's highly successful Continental range which costs Rs 2.5-3.5 crore (Rs 25-35 million), automobile industry observers say.
The Continental range has been faring quite well in India with its sales soaring 10-fold (albeit on a small base) since it was launched six years ago. But Bentley was so far having a relatively easy ride in India as the Rolls Royce Phantoms were priced much higher at Rs 3.9 crore-4.1 crore and catered to a different clientele.
The cheaper Ghost will, however, be a direct competition to Bentley. Rolls Royce is in fact hopeful of selling two Ghosts for every Phantom sold – something that can impact Bentley's Continental sales in India.
Bentley and Rolls-Royce are now keen rivals, but they have a shared history. Both belonged to Vickers PLC and Bentley cars were in effect rebadged Rolls-Royces. In 1998, Volkswagen bought the British factory in Crewe that built both brands.
However, BMW spoiled the move by separately buying the rights to the Rolls-Royce automotive brand from yet another company, aircraft engine maker Rolls-Royce PLC.
Ever since then, both companies have been following opposite directions in terms of new-model launches. While Rolls Royce has moved from the upscale Phantom and its variants to the relatively inexpensive Ghost, Bentley is doing exactly the opposite – from the cheaper Continental range to the more expensive Mulsanne which will compete with Phantom. Bentley will launch the all-new flagship motorcar Mulsanne next year in the overseas market, which will make its way into India shortly after that.
Rolls Royce is, however, keen to play down the competition angle. ""We don't set out to compete with anybody. Our focus is on how to maximise the satisfaction of our customers who had postponed purchases due to a variety of reasons," says Collin Kelly, regional director, Asia Pacific, Rolls Royce Motor Cars.
"India and China are a big deal for us," Kelly says. And customers are responding like never before. Rolls Royce says it has already received 60 confirmed bookings for its newest car (just about half of that in China). Rolls Royce, which earlier offered Phantom, Drophead Coupe and Phantom Coupe, has sold almost 50 cars in India in the last four years. In comparison.
The numbers may look small in absolute terms, but India accounted for two per cent of the 1,212 Phantoms that Rolls Royce sold globally last year. As an indication of India's growing importance for Rolls Royce cars, the interior of the new Ghost incorporates wood (the Malabar variety) sourced from Kerala.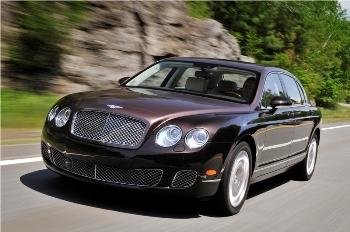 Bentley Motors, which boasts of rolling out premium luxury handcrafted cars from its factory in Crewe, England, has sold over 60 cars since its entry into the country in 2003
Bentley currently has one showroom in Delhi and four sales offices across different cities in the country. Satya Prakash Bagla, managing director, Exclusive Motors (India partners of Bentley Motors), says "We let the customer be the architect of his car allowing him to choose whatever combination of leather, stitching, carpet he wants. About 80 per cent of our customers want to customise the cars."
That's pretty much the same what Rolls Royce also offers. Kelly says the amount of customisation Rolls Royce offers are "almost limitless". For example, Indians insist on a built-in drinks cabinet, which Rolls-Royce is more than happy to comply.  The customisation cost is anywhere between 10-20 per cent of the price of the car.
With Ghost, the battle between the two UK car makers is moving to a new phase. The only relief for Bentley could be that some of Ghost's customers will have to wait till at least 2011 for taking delivery given the production constraints at Rolls-Royce's UK factory.