There are a whopping 10 sedans slated for a launch in India this year. Rajesh Karkera/Rediff.com gives the lowdown.
The year 2021 promises to be a swell year for new cars to come to India.
Part 1: Why 2021 is a very good year for the hatchback buyer
Apart from a host of hatchbacks, this year will also see the launch of sedans, mostly in the luxury segment.
The first launch this year has come from Audi, which is looking to make a big impression in the luxury sedan space in India.
Audi A4
Rs 42.34-46.67 lakhs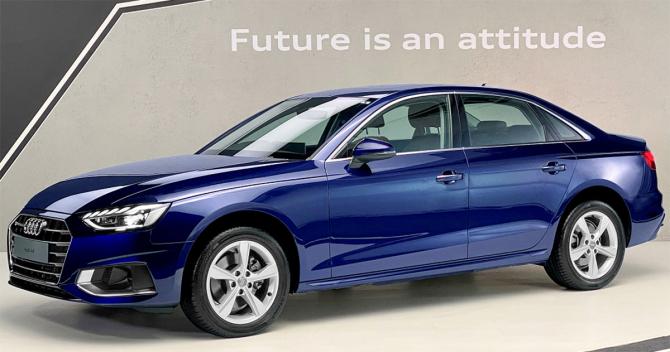 The new Audi A4 is not just a facelift, it also gets a new powerful 2L TFSI petrol engine which can produce a hefty torque of 320Nm and a maximum power of 190 hp.
And even though this powerful car can do 0 to 100 kmph in 7.3 seconds, a 12V mild-hybrid system ensures reduced fuel consumption. Loaded with intelligent tech, this is Audi's new year gift for India.
BMW 3 Series Gran Limousine
Prices to be revealed on January 21 (Estimated to be in the Rs 55-75 lakhs range)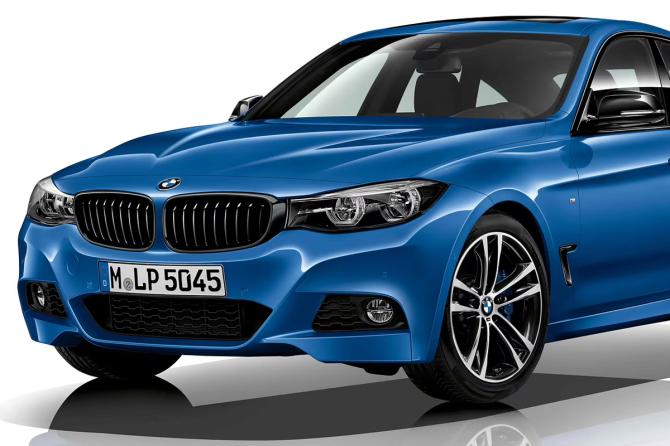 A longer, 2,961mm wheelbase, which is longer by 110mm than the standard 3 Series, means the BMW Gran Limousine will be a much much more spacious and comfortable car for the rear passenger.
This might just be seen as a replacement for the 3 Series Gran Turismo (GT).
The New BMW 6 Series GT
Rs 65-75 lakhs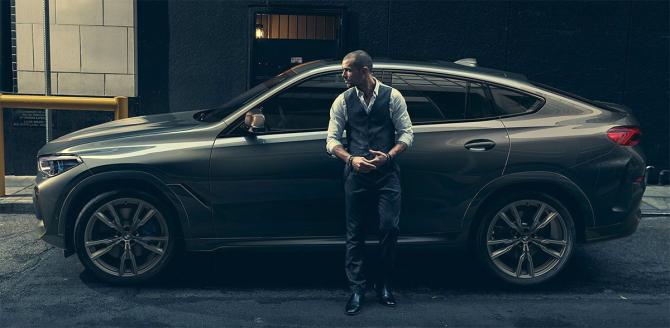 Now, this new GT will be a refreshed version of the current Series 6 GT, with a fresh new look and an updated interiors along with an updated infotainment system.
BMW has both the petrol and diesel versions in the international market. Will it be the same for India? We will have to wait and see.
Along with the above two, the BMW 5 Series will also be launched soon in this year.
Volvo S 60
Rs 40-45 lakhs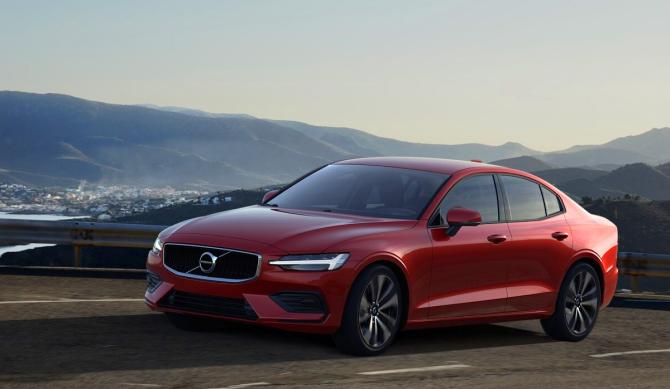 The Volvo S60, the second generation which was discontinued by Volvo some time in Mid 2019, is now slated to hit the Indian roads soon.
The S60 will only be available in one variant in India. This all-new Volvo S60, which has already received a 5-star safety rating from Euro-NCAP, will get Volvo's new Scalable Product Architecture (SPA) platform.
Jaguar XF
Rs 56-60 lakhs
The Jaguar XF Facelift is already on sale in international markets and we will see it in India this year.
The changes to this wonderful vehicle are minimal but done so very well. See the video above, which shows the changes between the current and the new version.
The new XF will come in two variants, and churn out a max power of 246 hp and 296 hp respectively. One is a rear-wheel drive, but the more powerful one is the all-wheel drive which will easily do 0 to 100 kmph in just 6.1 seconds.
Mercedes S Class 'Maestro Edition'
Rs 2-3 crores
Another launch that has just happened is the Mercedes Benz S Class 'Maestro Edition'.
A super luxurious car with a 350d Diesel OM 656 engine having a torque output of 600Nm and a maximum power of 286 hp, this one can do 0-100 in six seconds! Yes, six seconds.
Mercedes A-Class sedan
Rs 45-65 lakhs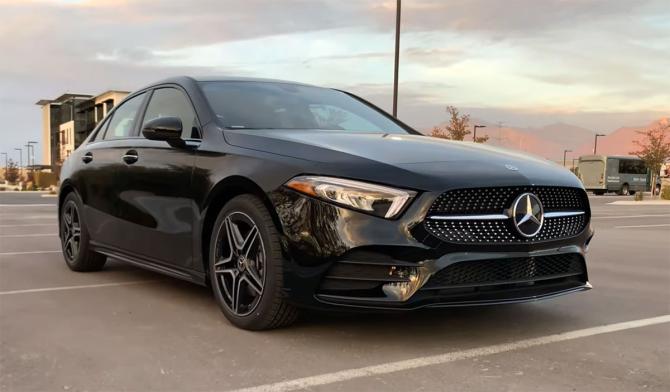 Coming soon is the A-Class which will be Mercedes Benz's entry-level sedan in India. Both petrol and diesel engines will be available in this new entrant.
Along with the above two models, Mercedes will also unveil the E-Class facelifted version and a Mercedes AMG A-35.
Porsche Panamera
Rs 1.8-3 crores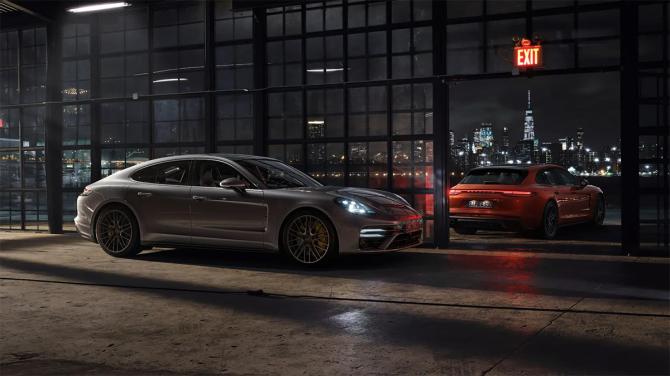 The Porsche Panamera is another luxury sedan which will get updates across all its available models. The much awaited update comes four years after it was launched.
One of the big differences, apart from the subtle changes in its looks, will be a more powerful 630 hp turbo S variant and plug-in hybrid variant which when launched in the Middle East claimed to do a 0-100 sprint in 3.2 seconds!
Honda City Petrol Electric Hybrid
Rs 18-20 lakhs

The 5th Gen Honda City Hybrid will surely make a mark on Indian roads.
One of the most successful and reliable models in India, the hybrid version which was revealed earlier this year is the one to look forward to.
Currently on sale in Thailand in two trims, we can only wait and see whether both the trims will be available in India.
New Škoda mid-size sedan
Rs 8-11 lakhs
The ageing Škoda Rapid will finally be shown the door, to be replaced by a new mid-sized sedan built on the Volkswagen Group's MQB A0 IN platform, just like the current Škoda Rapid and the VW Vento.
This new sedan will also share similarities between the new version of the VW Vento which too is slated to launch in 2021.
Along with the cars mentioned above, we will also see Škoda come out with a completely new Octavia with major changes to its interiors.
Also in the pipeline is a Toyota Camry and Yaris facelift.
Coming up next, the launch of SUVs, MUVs and EVs.