The Supreme Court on Mon­day directed Uber to apply for a licence within three weeks to operate in Maha­rashtra, stressing that cab aggregators cannot function without one.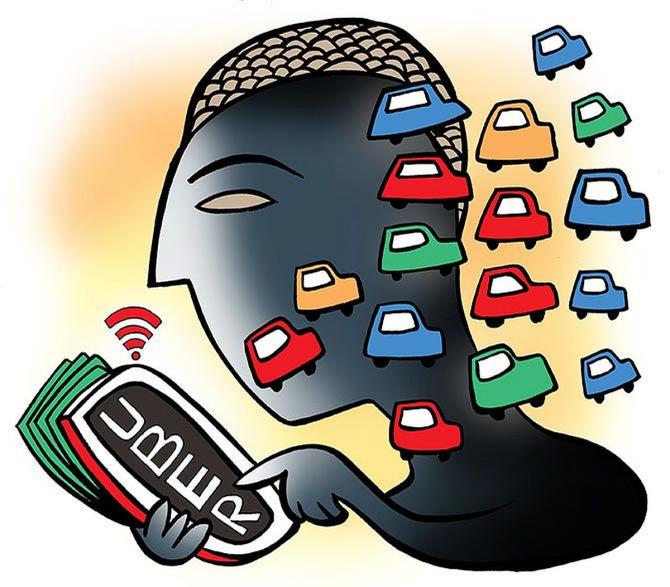 A bench led by Chief Justice of India (CJI) D Y Chandrachud said that an earlier interim order by the Supreme Court that had allowed Uber to operate in the state would not provide legal cover, since an aggregator cannot operate without a licence.
It ordered Uber to apply for a licence by March 6, said a report by Bar and Bench.
The bench also asked the Mah­arashtra government to soon frame guidelines for aggregators.
The state must work exp­editiously towards a policy that embodies the framework of the Motor Vehicles Act, and "indecision only causes uncertainties for the aggregators, which is not desirable", the court said.
The court was hearing a special leave petition filed by Uber challenging the Bombay high court order directing it to apply for an aggregator licence in Maharashtra in compliance with the Centre's Motor Vehicle Aggregator Guidelines 2020.
An email sent to Uber and Ola remained unanswered.
State government officials told Business Standard if Uber did not comply it will not be allowed to run in Maharashtra.
"With this order, the earlier status quo provision that the SC had allowed goes away.
"Uber will now have to not only apply for licence but also meet all the required compliances," said Vi­vek Bhimanwar, transport commissioner, Maharashtra.
Sour­ces said that one of the state government rules demands aggregators to have 50 offices and simulators, which aggregators find unreasonable as it is contrary to their business model.
Asked if Monday's court ord­er will be applicable to other cab aggregators such as Ola and Rapido, Bhimanwar said: "This is for everybody. The apex court has categorically said that one cannot operate without a licence."
The Maharashtra government has appointed a committee under the chairmanship of former IAS officer Ramakant Jha.
The panel has been asked to submit a report by March 15, and the government is expected to take a decision by March 31.
The implications of the court directive will be felt in other states, too.
Shaik Salauddin, national general secretary, Indian Feder­ation of App based Transport Workers, welcomed the order and said that all states must implement the Motor Vehicle Aggregator Guidelines 2020.
"We have always requested the Centre that if it comes up with an MVA it should order the states to implement them as well," he said.
Cab aggregators across India are found to be lacking legitimate licences, Salauddin said, adding: "In the past, we have seen several run-ins between the companies and the Karnataka government as well."
In December 2022, the Karnataka state transport aut­h­orities refused to re­new licences of Uber and Ola as they had not complied with rules that included installation of GPS and panic buttons in the cabs.
Uber's operating licence to ply cabs under the Karnataka On-Demand Transportation Technology Aggregators Rule, 2016, expired in December 2021, according to sources.
Ola's licence expired in June 2021. Since then, it has reapplied for licence but its application is pending with the state transport department.
In October 2022, the Karnataka high court asked the state government to reach an understanding with Ola and Uber on the fare to be charged for auto-rickshaw services through their apps.
Ola and Uber moved court challenging an order issued by the state transport department effectively banning auto-rickshaw rides through their apps following complaints of overcharging.