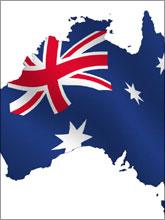 Billionaire businessman Clive Palmer has said that Australia makes foreign investment decisions based on race and geography.
Levelling criticism at opposition finance spokesman Barnaby Joyce over statements he has made about Australia's foreign investment policy, Palmer said Senator Joyce appeared to be unaware the policy could already be viewed as racist.
The Age quoted Palmer as telling reporters in Perth on Wednesday that it appeared "the Australian government and much of our investment community makes their decisions based on the race of people and where they come from".
"Personally, I'm a person that's against making any decisions based on race of a person or their geographical location," he said.
Asked if he had discussed the issue of Chinese investment with Senator Joyce, Palmer said he had, a number of times.
The Queensland entrepreneur, who announced a Australian $60-billion coal deal with China on Saturday, said Senator Joyce had disagreed with him on the merits of Chinese investment.
Palmer said he didn't think Senator Joyce was a racist but did not think he was aware in essence, that Australia's foreign investment policy could be viewed as racist.
"I think all of us can be racist to a certain level subliminally but I'm very much aware of how (it's seen) overseas."
While US citizens could invest $953 million in Australia without scrutiny, it was much more difficult for Chinese citizens, Palmer said.