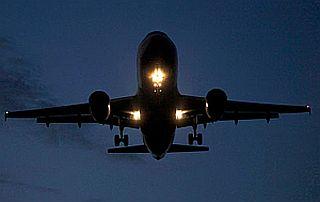 Jet fuel price was on Sunday hiked by a steep 8.2 per cent while the rates of non-subsidised LPG was increased by Rs 5 per cylinder on firming international oil rates.
The price of aviation turbine fuel (ATF), or jet fuel, in Delhi was hiked by Rs 3,849.97 per kilolitre, or 8.2 per cent, to Rs 50,363 per kl, oil companies announced today.
The rate hike follows seven consecutive monthly cuts since August, the last being by 11.27 per cent (Rs 5,909.9 per kl) from February 1.
Prior to today's increase, ATF price had been cut by Rs 23,648.73 or 33 per cent in seven reductions since August 2014. Even after today's hike, jet fuel rates are lowest since February 2011. Budget 2015: Complete Coverage
Jet fuel constitutes over 40 per cent of an airline's operating costs and the price increase will raise the financial burden of cash-strapped carriers.
No immediate comment was available from airlines on the impact of the price hike on passenger fares.
Simultaneously, the oil firms also hiked the price of non-subsidised or market-priced domestic cooking gas (LPG) by Rs 5 to Rs 610 per 14.2-kg cylinder in Delhi. T
he increase comes on back of seven straight reductions in rates of non-subsidised or market-priced LPG since August.
The customers buy non-subsidised after exhausting their quota of 12 cylinders at subsidised rates. A subsidised LPG refill currently costs Rs 417 in Delhi.
Budget 2015: Complete Coverage
The price of non-subsidised LPG was last cut on February 1 by Rs 103.5 per 14.2-kg cylinder. In the seven monthly reductions, non-domestic LPG rates had been slashed by Rs 317.50 per cylinder, bringing the price to a three-year low.
State-owned fuel retailers, Indian Oil Corp (IOC), Bharat Petroleum Corp (BPCL) and Hindustan Petroleum Corp (HPCL) revise jet fuel and non-subsidised LPG prices on the first of every month based on average imported cost and rupee-dollar exchange rate.