At least five companies looking to raise a cumulative Rs 6,595 crore could launch their initial public offerings (IPOs) next month after a busy August that saw eight IPOs.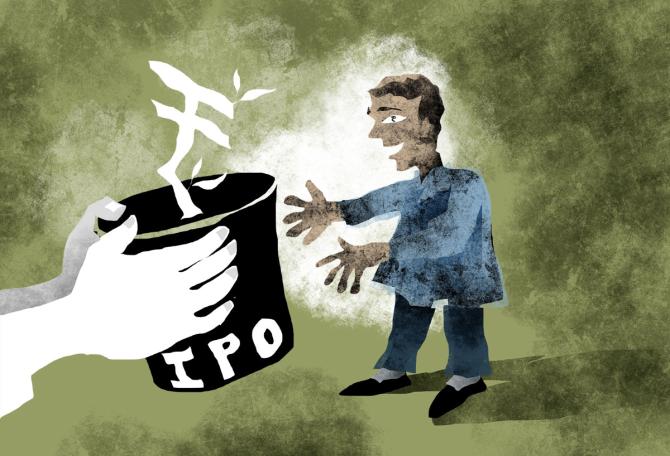 On Thursday, south-based diagnostic chain Vijaya Diagnostics announced its plans for a Rs 1,895-crore IPO.
Ami Organics will announce its plans for a Rs 600-crore issue on Friday.
Arohan Financial Services, Penna Cement, Shri Bajrang Power and Ispat are the other companies likely to come out with their IPOs in September. Paras Defence and Space Technologies could also hit the Street next month, but it is not clear how much the company is planning to raise.
After two months of robust activity, marked by heavy subscriptions and listing gains, the enthusiasm in the IPO market seems to be on the wane.
Five out of the eight companies that made their debut on the bourses in August were listed at a discount.
In fact, KFC and Pizza hut franchisee Devyani International which rose 56 per cent on its debut, was the only stock to list with good listing gains in the month.
The tepid listings had an effect on subscriptions, with Nirma group owned Nuvoco Vistas' high networth individual (HNI) and retail portions not getting fully subscribed.
Some analysts have blamed the bunching together of so many issues for the tepid listings, while some have pointed to the selling pressure in the broader markets even as the benchmark indices have hit new highs this month.
However, bankers defended their decision to go ahead with issues by insisting that it was a sign of a robust primary market and a bit of irrational expectation on the part of investors regarding listing gains.
"There would be 3-4 IPOs at least that could get launched in September. There is a bit of euphoria around every IPO, and the retail investors' expectation that every issue will give them 40-50 per cent return is a bit misplaced.
"Quality companies will, however, continue to attract investors," said Ajay Saraf, head of investment banking and institutional equities, ICICI Securities.
He added that HNIs and retail investors will form a view on IPOs after seeing the quality of the anchor book.
"Retail investors should take an informed view based on the merits of each issue.
"All the bunched up issues were successful.
"It might be a new trend in India, but globally, IPOs are bunched up every week as the market deepens.
"We also need to gear up for situations where multiple IPOs can happen at the same time," Saraf added.
Some analysts said the demand would return if there are quality issuances with attractive pricing.
"I don't think it is fatigue. It is a bit of a breather. We saw eight issues getting launched in August, but if we look at the pipeline, it is very strong.
"And secondary markets, despite some correction in the mid- and small-cap space, continue to remain bullish," said Pranav Haldea, managing director, Prime Database.
Many companies have either received or have applied for the Securities and Exchange Board of India's (Sebi's) approval, he said.
"Till the time momentum continues in the secondary market, we will see issuances.
"The liquidity which is driving the IPO boom has not vanished.
"There are concerns about Fed taper and interest rates, which can have a bearing on the secondary market.
"You might see a bit of slowdown, but I expect deals to get launched in the next few months," Haldea added.