Industry body Assocham has asked the government to retain both excise duty and service tax at existing rate of 10 per cent in the Budget for 2012-13.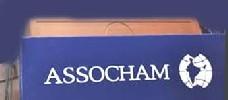 In its pre-budget memorandum submitted to Finance Minister Pranab Mukherjee, the chamber has asked the government to consider reducing Central Sales Tax (CST) rate from 2 per cent to 1 per cent.

Besides, it sought restoration of the CENVAT (Central Value Added Tax) credit of input taxes paid on setting up new manufacturing units, service establishments, materials and services used in civil construction for installing machinery.

"Restoration of CENVAT credit is imperative to encourage fresh investments as it is also a fundamental principle of Goods and Services Tax (GST),"
Assocham said.
It has also emphasised that apart from services mentioned in the negative list, other services must be taxed to add to the government's revenues.
The government is working on a revised concept paper on 'negative list' for service tax -- meaning services which are not mentioned in the list would be taxed under the proposed GST regime. At present, only limited number of services come under the tax net.
Further, the chamber asked the government to provide tax sops to sectors like civil construction, IT, ports, roads, telecom and textiles with high-employment potential.
© Copyright 2021 PTI. All rights reserved. Republication or redistribution of PTI content, including by framing or similar means, is expressly prohibited without the prior written consent.