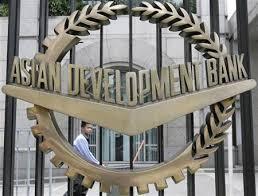 The Asian Development Bank (ADB) will extend a loan of $300 million to India for improving road connectivity and increasing the domestic and regional trade along the North Bengal-North Eastern Region (NER). An agreement in this regard was signed with the ADB here, the Finance Ministry said in a statement.
The loan has a 25-year repayment term.
"The loan is the first tranche under $500 million multi-tranche South Asian Sub-regional Economic Cooperation (SASEC) Road Connectivity Investment Programme. Under this programme, about 500 km of roads will be constructed," it said.
"The project will improve road connectivity and efficiency of the international trade corridors by expanding roads in NER of the country.
"The investment on the 'last mile' connectivity will contribute to achieve the objective of regionally balanced and inclusive growth of remote and economically lagging regions," said Tarun Bajaj, Joint Secretary in the Ministry.
Country Director of ADB's India Resident Mission Teresa Kho said that the improvements in road connectivity will enable efficient and safe transport within India and regionally with other SASEC member countries.
The first tranche will be used to construct two national highways totalling about 150 km in West Bengal and State roads totaling about 180 km in Manipur, extending to Myanmar.
"The project is expected to be completed by December 2021," the Ministry said.