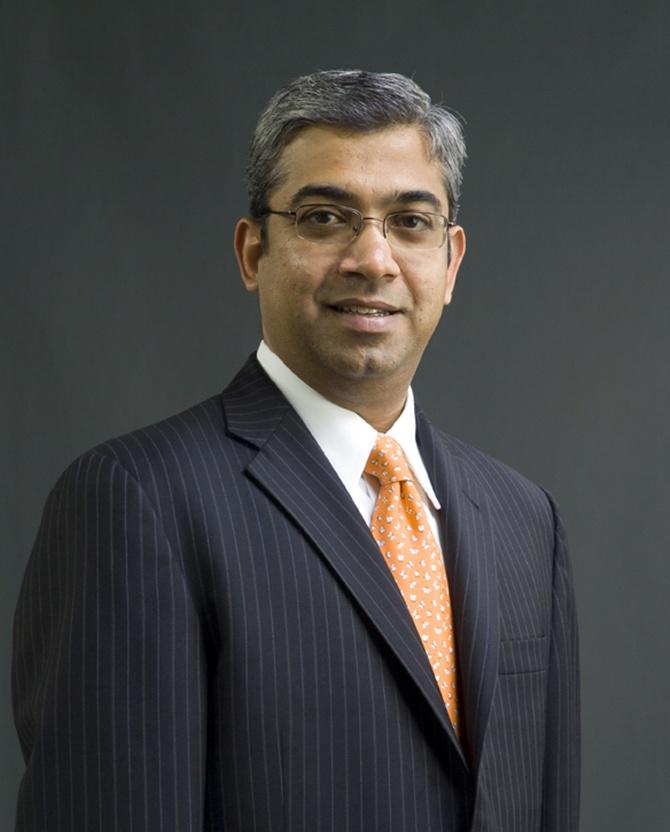 For Ashok Vemuri, president and chief executive of IGATE, his stint at the Nasdaq-listed company is likely to be one of his most cherished, though it might be a short one.
Vemuri joined IGATE at a time when the company was undergoing a turbulent phase, following the unceremonious exit of then president and chief executive Phaneesh Murthy.

During his stint of about 18 months at the US-headquartered company, he has added significant value for shareholders, helping the firm's market capitalisation increase almost three times.
While there is no official confirmation on his continuation at the company post its integration with Capgemini, the French IT services company that announced it would acquire IGATE for $4 billion, sources say Vemuri has somewhat made up his mind to leave the company after managing the integration.

"Since there is always a non-compete clause that would prohibit him from joining rivals immediately, working with start-ups as an investor or advisor is something he will explore after his IGATE stint," said a former colleague.

An email to Vemuri remained unanswered and he could not be reached for comment over phone.
Replying to queries by the media during a joint teleconference by Capgemini and IGATE, Vemuri chose not to give a direct reply to his future at the company. "I am still the president and CEO of IGATE and I have a job to run the company till the time of closing the transaction …Clearly, there is a very important task after that for us to ensure an effective and smooth integration and be able to meet the aspiration that Paul (Paul Hermelin, chairman and CEO of Capgemini) has articulated," he said.
Currently, Vemuri holds about 400,000 shares in IGATE which, at an offer price of $48 apiece, will give him $19.2 million (about Rs 120 crore).

In February this year, he sold 18,750 IGATE shares at $39.01 apiece, making about $731,000 (around Rs 5 crore).
Once considered one of the top contenders for the post of chief executive at IT services major Infosys, where he was a board member and head of the Americas and manufacturing and engineering verticals, Vemuri quit the company to join IGATE in September 2013.
"There might be many companies going after him because he has brought significant value for shareholders. It (the offer price Capgemini made) is almost double the valuation Hexaware got last year," said Kris Lakshmikanth, CEO of Headhunters India.

"However, one has to remember the non-compete clause is like a golden umbrella to ensure he is bound for at least a year."
"He has a certain style of working; he would certainly not prefer to work in an environment with too many bosses above him. He might consider joining some private equity-backed companies or becoming an investor after the conclusion of the integration in the next nine months," said a source.
Many of Vemuri's former colleagues at Infosys, including co-founders Kris Gopalakrishnan, S D Shibulal and N R Narayana Murthy, have started family investment funds.

Former Infosys board members V Balakrishnan and T V Mohandas Pai are active in the venture capital segment.
Before joining Infosys in 1999, Vemuri, a graduate in physics from Delhi University and an alumnus of the Indian Institute of Management-Ahmedabad, had stints with Deutsche Bank and Bank of America.