He was known for his trademark, spotless white and well starched kurta-pyjama, which he would wear every day to, both, his office or any formal occasion.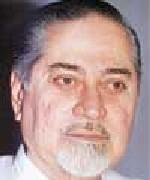 And, was as much at ease speaking immaculate Bengali, the language he had learnt because he was born and brought up in Kolkata, as much as talking about his love for mountaineering and long treks in Bhutan, where the king was a trekking companion.

Ashok Chand Burman, the 82-year-old patriarch of the family and chairman of fast moving consumer goods (FMCG) major Dabur Ltd, died on Saturday while on vacation in London, He was instrumental in fundamentally transforming a mid-rung ayurveda company firm into a FMCG major.

His great-grandfather, S K Burman, migrated from Punjab to Kolkata and began this family-run business.

The family, under AC's helm, shifted to Delhi in the 1970s due to social and political turmoil in Bengal, starting virtually from a rented shed in Faridabad.

It was a tough struggle up and got tougher in the 1990s in that segment, fighting multinationals with huge cash reserves.

Many gave in and were taken over; Burman asserted he would not sell. Yet, the patriarch realised the family-run, closely-held equity structure, with a staid marketing and branding style, would have to change dramatically to face the MNC onslaught.

First, he took the company public, in 1994, making family members answerable to shareholders. The initial share offer was subscribed 28 times, bringing some cash to play around.

Then, despite resistance within, he hired US consultant McKinsey for a blueprint. Insiders say McKinsey charged Rs 10 crore (Rs 100 million) and many said for a company with Rs 40 crore (Rs 400 million)
profit annually, this made no sense.
But Burman pushed it through. He was clear that they needed an independent perspective on what to do.
McKinsey's recommendation was to professionalise and Dabur took a momentous decision.
The Burman family would remain only as non-executive directors; all group companies would be run by professional CEOs.
Burman also realised it could not have the image of a staid ayurveda company while fighting the big boys.
So, he changed the old logo of a banyan tree and made it more contemporary, coining the 'Celebrate Life' line.
He repackaged products to make these mass-selling items - it was his idea to repackage the 'Shudda Bardak' tablets meant for digestion to the iconic 'Hajmola', with a new packaging.
The patriarch also experimented with the international market as early as the 1980s, with a Dubai office to sell ayurveda products to the Indian diaspora.
That was unusual and risky.
But he realised much earlier than most of his competitors that there was a large untapped market for his products, so he set up manufacturing plants in Sharjah, Nigeria, Egypt and Nepal.
He did not envisage the potential of Indian companies in acquiring FMCG companies abroad, but he cleared the way for others to do so, as with his son, Anand, with the recent buy in Turkey.
He also realised that with the company concentrating on FMCG, it could not have too many divergences. So, he pushed through the move to sell the pharma business.
From profits of only a few lakh rupees when he took over, the company today has annual profit of Rs 568 crore (Rs 5.68 billion) - a respected Indian FMCG company, with the strength to take on MNCs.