After tasting success in international markets like the UK and West Asia, fine dine restaurant chain Asha's -- promoted by renowned singer Asha Bhosle -- is set to enter the Indian market with plans to open 15 outlets in the next five years.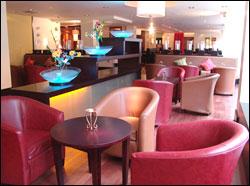 Asha's Restaurants Pvt Ltd, which marked the singer's entry into the restaurant business a decade back by setting up the first outlet in Dubai, is in talks with a Delhi-based company to appoint a master franchisee for the Indian market.
"Dubai was ideal location because of it's cosmopolitan nature. It was the ideal testing ground for future Asha's internationally. Now, that the brand is successful internationally, we shall set up in India," Asha Bhosle's son Anand Bhosle told PTI.
He manages the fine dine restaurant chain -- Asha's.
The master franchisee will subsequently sub-franchise outlets to other partners, he added.
"We are hoping to open three restaurants in one year. So around 15 in the next five years," he added.
About the timing of the launch of first Asha's restaurant in the country, he said: "We will soon announce name of the master franchisee and open the first outlet by the end of the year in Delhi with an initial investment of $2 million (around Rs 10 crore)."
Most major cities will be targeted in phase one of development, followed by smaller locations, he added.
Asha's already operates 10 restaurants in the United Arab Emirates (Dubai and Abu Dhabi), Kuwait, Qatar, Bahrain, Egypt and the United Kingdom. In Dubai, the company operates through a joint venture with the Wafi Group.
Asha Bhosle takes a personal and active interest in each restaurant by choosing the spices for the traditional Indian fare on offer.
"We also have an aggressive expansion plan for the UK and Gulf region," Bhosle said.