Firm's dented image following Sikka's exit could bring down revenues in the margin rich US market and force Infy to hire fewer Americans, as hiring locals in developed markets comes at a cost.
Illustration: Uttam Ghosh/Rediff.com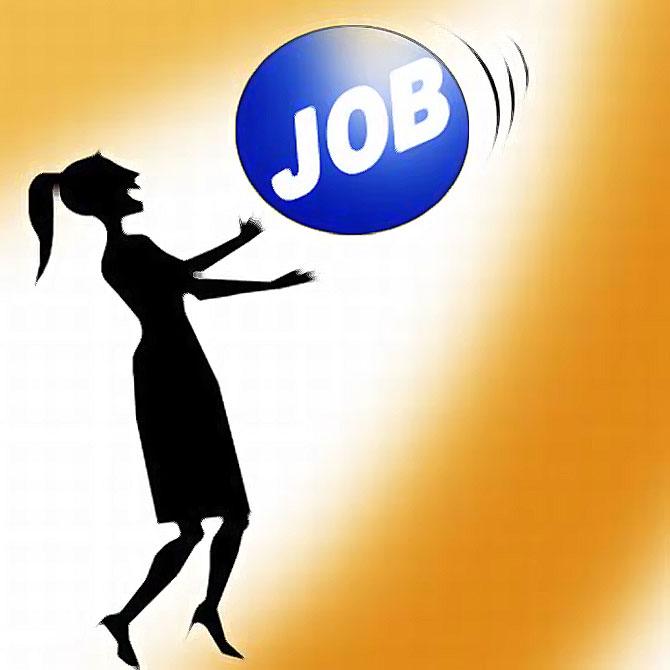 As power shifts back to Bengaluru from Silicon Valley, Infosys' ambitious plan to hire more than 10,000 people there could face a setback.
The firm's image as an employer of choice among American engineers has already received a dent after the dramatic departure of Vishal Sikka.
Hiring in the US would also be difficult if Infosys fails to meet its revenue forecast for the year ahead.
Analysts have said the management turmoil could reflect on the company getting newer clients in areas such as digital and cloud, where employees need to collaborate with customers locally.
"Local hiring in the US is inevitable. It is not something Infosys is doing differently; all other IT firms are doing it. Sikka accelerated the process. But the process may get delayed," said Pareekh Jain, IT analyst, HfS Research India.
"The projections were made based on future demand from the clients. And any turbulence there and a fall in demand may impact the timing."
Since Sikka took over, Infosys has been deliberately looking at increasing local hiring in the US, mirroring its assembly-line approach of recruiting freshers from campuses and putting them on an intensive training before being deployed on projects.
In addition, it has looked at poaching talent from local as well as Indian rivals to bridge gaps in sales, project architecture and management and consulting.
Infosys has around 20,000 people in the US, nearly a tenth of its total workforce.
But, going forward, Infosys will have a challenge.
Increasingly, new deals are in digital and transformation technologies that require working with the clients in their time zone to find a solution.
After that, companies explore taking some of the development work offshore to India.
If the company struggles to get new clients - a fallout of Sikka's resignation and the management time devoted to the fight on corporate governance issues raised by its founder N R Narayana Murthy - it will also face challenges to meet the revenue target it set in April.
This means, it would also need to reduce hiring of local talent in the US, as hiring locals in developed markets comes at a cost.
"A company can get four people in India for the cost of every one person hired in the US or the UK. With Sikka moving out, the focus would be on realigning costs," said a senior executive.
Infosys also needs to deal with the culture issue that has come to fore with Sikka's resignation.
Sikka looked at bringing western practices in management that has been a culture shock for Infosys, which has been built up by N R Narayana Murthy with a frugal mindset.
Erin Green, a former immigration head at Infosys who filed a lawsuit against the company over his termination, said Infosys had a diversity problem that it had not been able to resolve.
"The Infosys culture is such that client site project managers (almost exclusively male) must be Indian.
Let's start discussion about middle and senior management positions in the US, to effectively tackle the dilemma and effectuate positive change.
Hiring Americans in lower job roles to appease President (Donald) Trump will not remedy the long-term diversity problem that exists at Infosys," said Green.