The move comes at a time when the traditional software maintenance and support works, once the bread and butter for export-driven IT services business, are slowly drying up.
Debasis Mohapatra reports.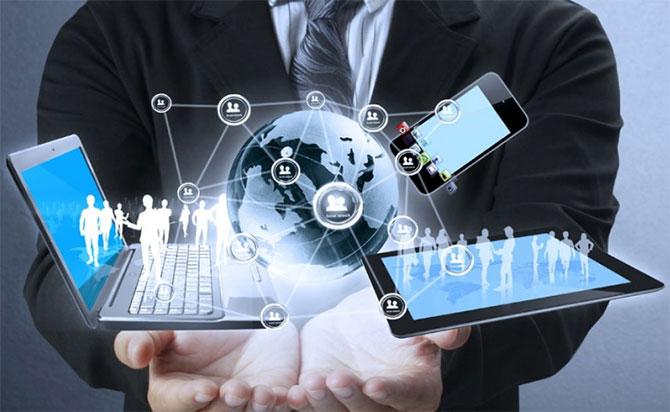 Midsize IT services company Mindtree has set up a dedicated business division with the aim to build intellectual properties (IPs) in new-age technologies.
The company is looking to create a recurring revenue stream to compensate for the slower pace of growth in its traditional legacy business.
Named as 'Enterprise Reimagination' division, the 50-member team is being led by Satya Ramaswamy, who joined the IT services firm from Tata Consultancy Services (TCS) in January.
The new unit has been mandated to develop platforms and solutions in areas like artificial intelligence (AI), machine learning (ML), big data and blockchain, which will help the Bengaluru-headquartered firm create an annuity-based revenue stream in the coming years.
The move comes at a time when the traditional software maintenance and support works that were once considered the bread and butter for the export-driven IT services business, are now slowly drying up as more number of enterprises move to the cloud for their requirement of enterprise software.
"Today, in a cloud-based package, human effort for the project has significantly shrunk. So, the revenue equation is coming under serious threat (due to reduction in contract tenure and cloud-based solutions)," Rostow Ravanan, CEO and managing director at Mindtree said.
"As we seek a longer term lock-in with customers, we need some kind of IP-led solutions to enable us to get a 3-5 year kind of long-term contract from the customers, based on their usage," he said.
With adoption of Cloud, many global technology giants such as Microsoft, Oracle, SAP and Salesforce have now started offering cloud based solutions on their platform other than the software to earn subscription-based revenues from the clients.
"We have taken all these into consideration and thus exploring how we can be a more solution-oriented firm than an effort-oriented one," Ravanan added.
Currently, Mindtree has four IPs in different technology areas and the company is looking to develop 10-15 IPs over the next three years.
Though current revenue contribution from its IP-based business stands at around 2 per cent, the mid-tier firm sees significant revenue upside from this segment.
Mindtree, which has already posted revenue of around $488 million in H1FY19, is likely to achieve $1 billion in revenue this financial year.
It believes that the carving out a differentiated business strategy will steer it in the next phase of the journey, when it scales beyond $1 billion revenue entity.
"Initially, the approach will be margin-neutral for the first three years, but in six years it will be hugely margin accretive.
"Because, effectively what we are doing is building it once and selling it multiple times," Ravanan said.
He however said the firm is not looking at buying IP licences from other players, like some of its larger rivals such as HCL Technologies are doing, and instead build those on its own.
To drive this initiative, the company has tied up with startups like Tookitaki, which provides solutions in areas of Know Your Customer (KYC) and anti-money laundering space (AML) in financial services sector.
Similarly, it has tied with academic institutions including Stanford University, Indian Institute of Science (IISc) for driving these innovations.
In the quarter ended September 30, 2018, digital services accounted for around 50 per cent of Mindtree's overall revenues of $246.4 million.