After scrapping the selection of six UPA-appointed bank chiefs, the government has now decided to make significant changes to the selection process.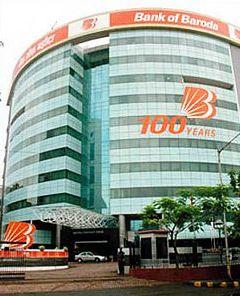 Three separate screening committees with two members each will now interview eligible candidates on November 13-14. It is also looking at changing the selection process of statutory auditors of public sector banks (PSBs).
The committees will comprise the banking secretary, Reserve Bank of India (RBI) deputy governor and four experts. An appointment board, headed by RBI Governor Raghuram Rajan, will hold interviews of eligible candidates for the post of CMDs of eight PSBs.
"Our efforts would be to complete our part by November 14 and send the shortlisted names to the finance minister for further action. Appointments in these eight positions will be hopefully be over by November-end," Financial Services Secretary G S Sandhu said on Friday.
He said the selection process would be more objective and transparent as there would be more external members and the selection would be vetted by the three sub-committees.
A member of one sub-committee would not be part of the other panel.
Eligible candidates will have to go through all these screening panel separately. The final selection will be made by the appointment board on the weighted average marks given by the sub-committees.
The National Democratic Alliance (NDA) government on Monday had scrapped the selection of six chiefs of PSBs, recommended under the United Progressive Alliance (UPA) regime, following a high-level panel finding irregularities in the process followed.
During the UPA regime, a panel headed by the RBI governor and including the financial services secretary had shortlisted CMDs for Bank of Baroda, Canara Bank, Indian Overseas Bank, Oriental Bank of Commerce, United Bank and Vijaya Bank. The names selected by the panel had been sent to the finance ministry for ratification by the Appointments Committee of the Cabinet.
On selection process of statutory auditors, Sandhu said, "The objective of this is to have smooth audit and give autonomy to banks. At the moment, there are some issues."
Currently, auditors are being appointed by a panel headed by the additional secretary of the Department of Financial Services, chairman of the Indian Banks' Association and a representative of CAG. So, there is no representation from the bank.
On recapitalisation of PSBs, Sandhu said the department would seek additional Rs 10,000 crore from the Budget. This would be over and above the Rs 11,200 crore announced in Budget 2014-15.
On whether the government is contemplating bringing down its equity from 58 per cent to 52 per cent in PSBs, he said the ministry is in the process of seeking the Cabinet's nod for it.