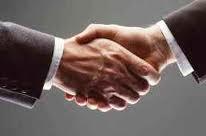 The slowdown in the real estate market notwithstanding, US-based Aon Hewitt has signed a Rs 800-crore (Rs 8-billion) leasing deal with Unitech for an 800,000 square foot plot in the Gurgaon Infospace Tikri special economic zone.

Aon Hewitt offers human resources solutions and other consultancy services.

When contacted, Unitech declined to comment.

According to sources privy to the development, the lease tenure is about 15 years.

On completion of the SEZ, spread across 25 acres, the total leaseable area would be 3.32 million square foot.

In terms of the area, the last major deal in the leasing space was seen in May 2012, when US banking major Goldman Sachs had leased 1.6 million sq ft of office space in Bengaluru.

However, the size of the deal wasn't announced at that time.

Just a few days ago, automobile company Volvo said it was planning to buy 1 million square foot of office space in Bangalore for a slated Rs 700 crore (Rs 7 billion).

In the Tikri SEZ, about 700,000 sq ft of area is already operational; tenants include Genpact, Colt, Cognizant and NTT.

According to brokers operating in the region, the area commands rents of about Rs 60 per square foot, per month, while lease tenures range from nine-15 years.

Unitech's SEZ is located near its under-construction residential township Uniworld Resorts.

The real estate segment is battling a slowdown, with low sales and high inventory.

However, it is expected the Unitech-Aon Hewitt deal would improve the absorption rate, which has seen some upside recently.

In the quarter ended June, both Bengaluru and the Delhi National Capital Region, the primary information technology/information technology-enabled
services property markets, saw manifold jumps in absorption.
On an annual basis, aggregate net absorption in Asia-Pacific declined 26 per cent; it stood at 20 per cent below the three-year quarterly average.
China and India accounted for about 80 per cent of the total take-up in Asia-Pacific.
In the quarter ended June, the NCR region saw a 140 per cent quarter-on-quarter jump in office absorption at 1.7 mn sq ft, the highest in the past four quarters.
Absorption levels rose primarily due to good take-up in Gurgaon and Noida.
Net absorption in Gurgaon rose 105 per cent quarter-on-quarter due to robust leasing activity. In Noida, healthy leasing in existing stock and pre-commitments contributed to take-up rising to a 20-quarter high, Jones Lang LaSalle said.
However, sluggish leasing in business districts and new supply led to vacancy levels rising 260 percentage points to 27 per cent.
Primary leasing deals included Convergys leasing 227,317 sq ft in Park View Business Tower and Dupont leasing 123,000 sq ft in DLF Building 5C in Gurgaon.
In Noida, Samsung Engineering leased 350,000 million sq ft in Technology Zone Towers A and B.
Property consultancy Knight Frank said by 2015, India and China would record two-four million sq m of office space supply.
New Delhi, Mumbai and Bengaluru are among the top destinations in Asia-Pacific, with office space supply at about three million square metres.
DEAL DETAILS
• The lease tenure is around 15 years
• Total leasable area on completion of SEZ would be about 3.32 million sq ft