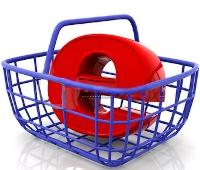 Three days before a stormy winter session of Parliament is slated to begin, Commerce and Industry Minister Anand Sharma said the government did not foresee a situation where investors'confidence would be dampened over the Opposition parties' protest against foreign direct investment in multi-brand retailing.

Part of the official delegation accompanying Prime Minister Manmohan Singh to the Association of South East Nations summit in Phnom Penh, Cambodia, he was briefing the media on board the aircraft earlier on Sunday.

Walmart, the world's largest retail chain, has said it is investigating corruption allegations in its India operation, and in some other countries.

A separate investigation by the enforcement directorate has also begun into the American company's investments in India.

On if this would hurt retail FDI rollout, Sharma said, "There are agencies and authorities to look into allegations. I will not like to comment on that." He, however, said the retail FDI policy, was "cast in stone" and would not be reversed. Investor confidence would not be dampened, he added.

Attacking the critics of retail FDI, Sharma said it was time the "shrill sensationalism"", that had hurt India's economy and investment
climate was stopped.
One does not need the Opposition discourse when institutions and regulators are doing their work, the minister said, referring to the demand for a Parliament debate and voting on retail FDI over the Walmart issue.
"I am surprised that the same government which was blamed for indecision earlier is now being criticised for its decisions," he said. "You can't expect vetting of policy by those with a partisan agenda."
The ED is investigating an investment by the American chain in the Bharti group, to check for breaches of the Foreign Exchange Management Act.
According to Sharma, this will be the first time in Indian democracy that an executive decision is being dragged into being the subject of a parliamentary motion.
Opposition parties, including the ruling coalition's former constituent, the Trinamool Congress, have called for such a motion.
The PM will attend the 10th India-Asean Summit, and the 7th East Asian Summit, on Monday and Tuesday in Phnom Penh.
India is a dialogue partner of Asean, a 10-member body, to boost its look-East policy.
Besides bilateral talks with Asean members, and with Chinese premier Wen Jiabao, the government is launching negotiations for a comprehensive economic partnership between Asean and its free trade agreement partners.