In corporate India where family disputes have become far too common, the Miglanis work as a team.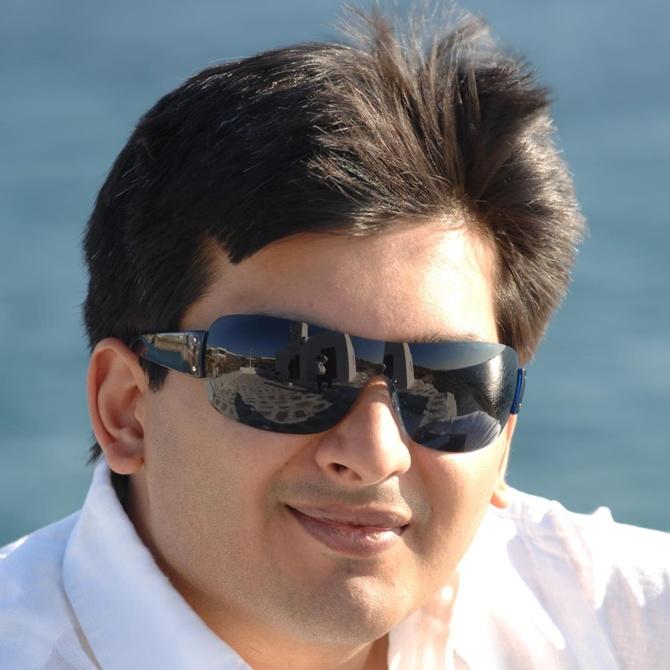 Image: Ankit Miglani, A steel tycoon in the making.
Uttam Galva Steels promoter Ankit Miglani doesn't give up easily.

It wasn't easy convincing Posco that setting up a steel plant in India was still possible; memories of the setback the South Korean company suffered in Odisha, where its 12-million-tonne-steel plant was suspended after struggling for years to take off, were still quite recent.
On Tuesday, however, a memorandum of agreement was finally signed for a three- million-tonne steel plant in Maharashtra; the deal was the culmination of Ankit's four years of discussion with Posco and a lot of planning and perseverance.
"Unlike the ArcelorMittal deal, we didn't have any running plant to show," says Ankit, 36, who worked as a day trader in a private boutique firm at Wall Street before joining the steel business.
"I used to do day-trading on Nasdaq stocks," he recalls. Having done that he joined Detroit Cold Rolling for six months, just to learn the ropes of the steel business.
He says it took a while to reassure Posco that land and all other environmental clearances were in place.
Also, as the project site was changed from Odisha to Maharashtra midway through the negotiations, Posco had to be convinced all over again.
In the end, though, the change seemed to be for the better. The project is based on Finex technology which works with iron ore fines, and Satarda, where the project is located, has abundant low-grade iron ore mines.
Ankit had earlier been part of the ArcelorMittal deal in 2009. But Posco was a different ballgame. It took all of five minutes to seal the deal with ArcelorMittal that paved the way for its entry into India with a minority stake in Uttam Galva Steels.
What had swung the deal that time was Ankit's father, Rajinder Miglani's 40-year association with M L Mittal, father of ArcelorMittal CEO L N Mittal. Ankit had done the number crunching for the deal then.
This time around, the Wharton alumni, helped seal the deal by taking the Posco team on multiple visits to the plant site to assuage their concerns about clearances and raw material.
In corporate India where family disputes have become far too common, the Miglanis work as a team. Sixty-nine-year-old Rajinder Miglani, his elder son Anuj (managing director) and Ankit (director), are all on the same page on every issue, says an industry expert.
"My brother is a mechanical engineer from ImperialCollege, London, so he oversees the operations and the technical side. I am into commercial and finance," Ankit explains.
Vendors and customers vouch for Ankit's commercial acumen. "What makes him unique is that he is approachable to vendors and customers. That's a huge help," says a vendor.
That means he has little time for anything else.
"I used to skydive in college," he says. Now, though, he has to make peace with just catching up on reading. But much of his life revolves around steel. He is married to Priyanka, the daughter of Bhushan Power & Steel Promoter Sanjay Singal. The two companies compete with each other, and he insists, keeping the professional and personal aspects of the business separate has been a fine balancing act.