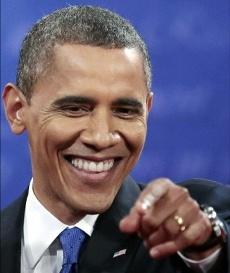 Ahead of Prime Minister Manmohan Singh's meeting with American President Barack Obama, a consortium of influential American information technology and telecom industry bodies has sought intervention against what they claim are 'restrictive' Indian policies.

Such as, they say, the 'costly and burdensome requirement' of compulsory registration of electronic products.

This comes as the proposed US immigration Bill is expected to be top of the agenda during the Singh-Obama talks on Friday.

The Bill could prove a huge impediment to the $100-billion Indian software export sevtor's operations.

The letter was issued on Monday and is jointly addressed to the US commerce secretary and trade representatives, among others.

It has been signed by representatives of the Consumer Electronics Association, Information Technology Industry Council and Telecommunications Industry Association.

Last year, the Indian government had issued an order making it mandatory for certain electronic products sold in the domestic market to comply with Bureau of Indian Standards specifications.

These include laptops, tablets, printers and scanners.

Faced with a huge back-log, the deadline for registration has already been extended twice, with the latest deadline to meet the norms being October 3.

The letter adds the US Government should press for at least a six-month delay in the implementation date beyond the deadline, creation of an exemption for highly-specialised equipment, and the suspension of fines for non-compliance, given the backlog at BIS.

Even 10 days ahead of the deadline, most industry players claim the pace of registration of products remains very slow and an 'enormous' number of products are yet to get certified by BIS.

"I don't think we are ready to meet the deadline, as the registrations have not come in as yet," said Amar Babu, managing director, Lenovo.

"The number of registrations so far is minimal and if the government does not extend the deadline, it might lead to a shortage of products in the market.

"Also, this order will lead to significant delays in bringing newer technologies into India."

The Indian government and industry captains have been lobbying hard for certain clauses in the US Immigration Bill to be done away with.

Wipro chairman Azim Premji recently met US Vice-President Joseph Biden on this; Infosys' chairman N R Narayana Murthy also raised the issue with the PM.
Image: Barack Obama