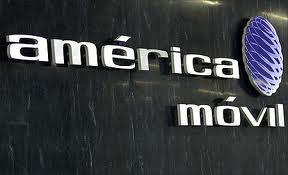 The Carlos Slim-controlled America Movil, the world's third-largest telecom company by subscriber base, might already have taken its first step towards an India entry.

According to the CEO of an Indian group with presence in the telecom segment and two merchant bankers, the Mexico-headquartered telco's bankers have been sounded out for preliminary discussions with leading Indian telecom companies for a strategic tie-up.

The company was in the global spotlight last week, following reports of a possible merger of AT&T with Vodafone sometime next year to create the world's largest company by sales.

It is learnt AT&T, which has a nine per cent stake in Movil, is not interested in Africa and India and wants to concentrate on Europe.

According to a Bloomberg report, AT&T might be looking at selling most of Vodafone's Africa and India assets to America Movil or China Mobile.

Months after the Indian government lifted the earlier cap on foreign investment in the telecom sector, Vodafone Plc recently sought approval of the Foreign Investment Promotion Board to increase the 64 per cent stake in its Indian arm to 100 per cent.

However, Chinese companies looking to enter the Indian telecom services sector still face numerous regulatory hurdles.

A top merchant banker with close links to Móvil
said his firm had been asked to conduct a detailed study on a specific Indian telecom company, the name of which he refused to divulge.
The CEO of a telco looking for strategic partners said his company would sound out Movil, among others, for a possible deal after the merger & acquisition guidelines were in place.
Earlier, too, Móvil has had talks with Videocon (then Datacom) for a possible equity infusion. But the company said it would not comment on speculation.
An emailed questionnaire sent to America Movil did not elicit any response. On a query from Business Standard, a spokesperson for Vodafone Plc declined to comment on the issue.
Movil has more than 328 million subscribers -- 262 million of them mobile users.
In comparison, Indian telecom giant Bharti has 280 million subscribers (269 million mobile ones). In 2012, América Móvil group's total revenue stood at about $59 billion, compared with Bharti Airtel's $14.28 billion.
At present, it operates from 18 countries, including Brazil, Mexcio, Argentina and Guatamala.
It has also ventured into markets of Europe, where it holds a 27 per cent stake in the Netherlands' KPN Telecom.Móvil had recently offered to buy KPN company and negotiations for a possible takeover are expected to resume shortly.
Besides, it has a 21 per cent stake in Telekom Austria.