Since trading in virtual currencies is not illegal, they traded in cash or through barter in some instances.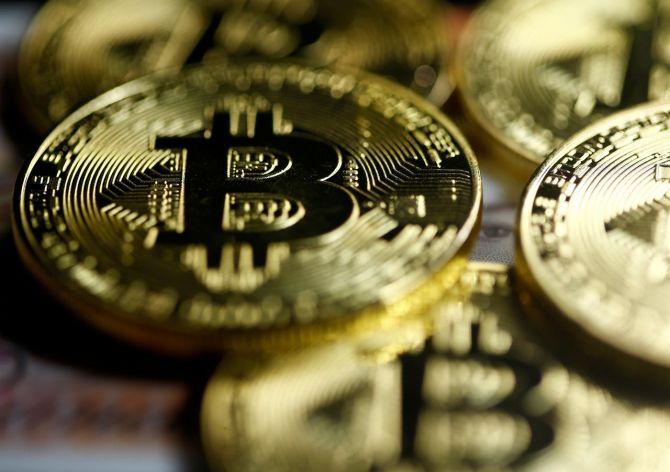 The Reserve Bank of India's (RBI's) April diktat that banks stop dealing in virtual currencies has paved the way for dabba trading in bitcoins and other cryptocurrencies.
The grey market, operating in Mumbai and Ahmedabad, is seeing a flurry of activity in cryptocurrency trading, most of it in bitcoins.
The recent rally in bitcoin prices, with prices going up 30 per cent in two weeks, has only fanned the frenzy in the grey market.
Dabba trading, prevalent so far in stocks, is the informal, unregulated market where transactions are executed outside an exchange, and the settlement is in cash.
Sahil Shah, a bitcoin consultant from Ahmedabad, said: "After the RBI diktat, an altogether different market opened up. The motive of the ban was to stop illicit activities; however, they only increased because of it."
Bitcoin dabba traders are those who have active overseas trading and bank accounts.
Explaining the modus operandi, a Mumbai-based trader said: "Dabba traders accept cash to buy bitcoin in their overseas bitcoin exchange accounts and sell when they settle the deal in local markets with the difference payable in cash."
For communication and record purposes, investors and traders widely use the telegram messaging app, which is encrypted. People are also sending cash, using hawala links, which is an active channel as gold smuggling remains high.
"Even traders coordinating deals in India are sending money through the hawala route and investing in bitcoin overseas on behalf of buyers," said the trader.
These trades are also done through the banking channel where some operators maintain accounts in banks in India and investors deposit funds in them.
This money is remitted overseas through official or unofficial channels to buy bitcoins there and when they sell them, investors' money is given back by cheque or cash, adjusting for profit or loss on the deal.
Such trades are happening in close groups.
People are also using the RBI's window of $250,000 overseas remittance per annum for buying bitcoins.
Shah said there was some similarity with what happened during the demonetisation period, where middlemen made a lot of money by converting old banned notes into new notes or gold.
After the RBI's virtual ban on cryptocurrencies, peer-to-peer (P2P) exchanges came up, and there buyers could directly meet sellers.
And since trading in virtual currencies is not illegal, they traded in cash or through barter in some instances.
Ultimately, only retail buyers are suffering, with the money being stuck today, while dabba and hawala traders are earning the entire jobbing of prices.
Even before April, when banks were allowing transfer of money to exchanges to buy cryptocurrencies, the cash market was operating discretely but was on a much smaller scale than today.
Bitcoins had seen a major rally in the fourth quarter of 2017, when prices went up sixfold to nearly $20,000.
The rally came crashing down in the next month and since then there have been relatively small movements on both the upside and downside.
In the past two weeks, bitcoins have gained 30 per cent and are trading at $8,136.
This rally was triggered by a revival of hopes of the US allowing a cryptocurrency exchange traded fund.
Meanwhile, bitcoin exchanges in India have launched P2P trading, which allows investors to deal directly with each other, while exchanges facilitate matching buyers and sellers.
Nischal Shetty, chief executive officer, WazirX, a relatively new exchange, said: "As an exchange, we are matching a buyer and a seller.
"The buyer will do a direct bank transfer to the seller's bank account but we will have the seller's bitcoin locked on WazirX and transfer it to buyer's WazirX account after the seller confirms he received the money."
Govind Ashrith, who owns a Bengaluru-based start-up and a bitcoin investor for long, said: "P2P trade is not a safe way as it involves a huge risk factor of customer safety."
Photograph: Dado Ruvic/Reuters