Facebook's Mark Zuckerberg is at the second place.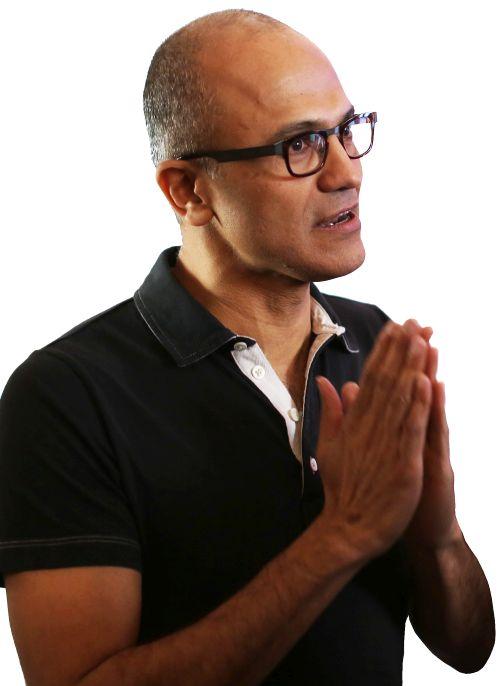 MasterCard's Ajay Banga and Microsoft's Satya Nadella have been named among the top 50 global business leaders by Fortune magazine, a list that is topped by Nike's Mike Parker.
Both Banga and Nadella are India-origin CEOs. While global payment solutions provider MasterCard's Banga is ranked at the fifth position, software giant Microsoft's Nadella is placed at the 47th spot.
Facebook's Mark Zuckerberg is at the second place, followed by Electronic Arts' CEO Andrew Wilson (3), Apple's Tim Cook (4), Ulta Beauty's Mary Dillon (6), Xiaomi's Lei Jun (7), Uber's Travis Kalanick (8), Chipotle's Steve Ells and Montgomery Moran (9) and Biogen's George Scangos (10). All of them are Chief Executive Officers.
Cognizant's India-origin chief Francisco D'Souza is at the 16th spot. Others in the list include Alphabet's Larry Page (11), Starbucks' CEO Howard Schultz (12), Alibaba's Chairman Jack Ma (25) and Priceline CEO Darren Huston (44).
Sports apparel maker Nike's Parker has been named as 'Business Person of 2015'.
The rankings are based on ten metrics including financial results - which formed the backbone of the analysis – along with stock performance and total shareholder returns over the same periods and factored in each's ratio of debt to capital, Fortune said.
"Non financial elements, like business influence, leadership style, and strategic initiatives, played a part in our evaluation as well," it added.
About Banga, the magazine said that under him, MasterCard has doubled profits and revenue in five years. Besides, he has been aggressively acquiring companies to build its technological edge.
"This year Banga signed a 10-year deal that locks in almost all Citi cards as MasterCards and a similar 20-year deal with Itau Unibanco in Brazil. Shares are up 40 per cent in the past two years as MasterCard swipes its way toward $10 billion in revenue," it noted.
According to the magazine, Nadella faces the unpleasant task of grappling with the slow decline of the company's once impregnable bulwarks as he tackles the challenge of shifting from a world-centered around the PC and purchased software to a universe of mobile devices and streamed (or even free) software.
"But Nadella is rising to the task. Microsoft's Surface tablet/PC passed $1 billion in annual sales, can be seen on the sidelines in NFL games, and feels like a bona fide offering (as opposed to an embarrassing me-too like the Zune)," it added.
Fortune also noted that Microsoft does not produce the outlandish profits of the past - though $12 billion for 2014 is nothing to sneeze at -- but investors are showing signs they think Nadella can lead the company to success in the new world.