Currency depreciation also hits earnings of all domestic carriers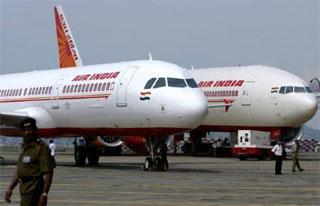 For the year ended March this year, India's top five domestic airlines reported combined losses of Rs 9,737 crore (Rs 97.37 billion), an increase of 85 per cent compared with Rs 5,276 crore (Rs 52.76 billion) in the previous year.

But for IndiGo and GoAir's combined net profit of Rs 323 crore (Rs 3.23 billion), the losses would have stood at Rs 10,060 crore (Rs 100.6 billion).

More than half the overall losses were accounted for by those reported by Air India. The state-owned airline's net loss declined to Rs 5,388 crore (Rs 53.88 billion) in FY14 from Rs 5,490 crore (Rs 54.9 billion) the previous financial year. While Jet Airways' net loss rose about sevenfold to Rs 3,668 crore (Rs 36.68 billion), SpiceJet's increased about four times to Rs 1,003 crore (Rs 10.03 billion).

Experts said a rise in fuel costs, as well as currency depreciation, hit the earnings of all domestic carriers. While the losses of Jet Airways, Air India and SpiceJet widened in the last financial year, IndiGo's profit dropped 60 per cent to Rs 317 crore (Rs 3.17 billion). Wadias-promoted GoAir saw its net profit slump to Rs 5.44 crore (Rs 54 million) from Rs 104 crore in FY13, according to data from the Ministry of Corporate Affairs.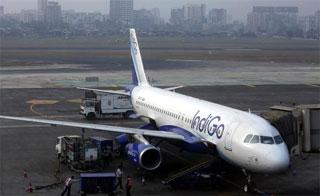 The decline in IndoGo's profit was despite the airline registering a 17.5 per cent increase in revenue at Rs 11,117 crore (Rs 111.17 billion). For FY13, the airline had recorded a net profit of Rs 787 crore (Rs 7.87 billion) on revenue of Rs 9,458
crore. For GoAir, too, the sharp drop in net profit was despite its operating revenue rising 26.7 per cent to Rs 2,435 crore (Rs 24.35 billion) in FY14 from Rs 1,921 crore in FY13.
"Last year, the airline sector in India recorded a huge increase in ATF (aviation turbine fuel) price and severe weakness in the rupee against the dollar. These two components explain the erosion of profitability," said a GoAir spokesperson. The airline's earnings before interest, tax, depreciation and amortisation halved to Rs 129 crore (Rs 1.29 billion), pointing to an increase in operating expenses. For FY14, it recorded a pre-tax profit of Rs 8.37 crore (Rs 84 million), against Rs 147 crore (Rs 1.47 billion) in the previous financial year.
For IndiGo, revenue growth in FY14 was slower due to price wars in the domestic market. Since January this year, the airline announced a slew of discounts, responding to flash sales by competing carriers, especially SpiceJet, which impacted operational income. In FY13, IndiGo had recorded 65.4 per cent growth in revenue. IndiGo's average revenue per seat-km fell to 3.7 in FY14 from 3.78 in the previous financial year.
In FY14, overall domestic air traffic grew 4.4 per cent, with about 60 million passengers, compared with 57 million in FY13.
Between December 2012 and September this year, IndiGo has increased its market share from 25 per cent to 32.8 per cent.