The civil aviation ministry has mandated airlines and ground-handling companies to phase out airport equipment older than 12 years and switch to electric or fuel-efficient variants by May 2022.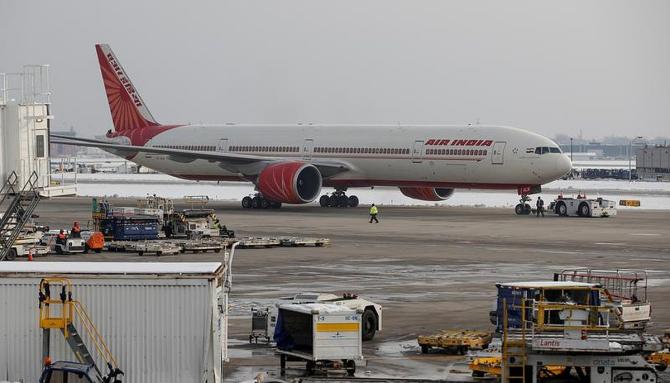 While companies have welcomed the ministry's green initiative, they said that the deadline for implementation is tight.
This is especially in the wake of financial challenges faced by the aviation sector during the pandemic.
Ground handling covers functions such as check-in, passenger boarding, cargo loading and unloading, as well as aircraft cleaning, among others.
While domestic airlines are allowed to do self-handling, foreign airlines rely on ground-handling companies.
Airlines and ground-handling companies use motorised and non-motorised equipment, such as low-floor buses, step ladders, push-back tugs, cargo load­ers, baggage tractors, pallet dollies, and tow bars, among others.
"It has been decided that all ground-handling agencies and airlines doing self-handling at airports, having a movement of more than 3.5 million passengers per year, will comply with the minimum standards of ground support equipment and vehicle," the civil aviation ministry said in a November 1 order.
The order would cover the 25 top airports in the country.
It said the decision had been taken in order to ensure the use of state-of-the-art equipment and follow best practices as well as for maintaining an eco-friendly environment at airports.
All ground-handling companies and airlines doing self handling have to ensure strict compliance of the minimum standards for ground support equipment and vehicles in six months.
According to the order, the maximum age limit of ground support equipment will be 12 years.
Refurbished equipment, too, will not be allowed, it said.
The government wants companies to induct electric-powered equipment or use diesel vehicles that are compliant with Bharat VI emission standards.
"After careful evaluation of the guidelines vis-à-vis our equipment, we will submit a feasibility report to the ministry.
"IndiGo is committed towards sustainable growth.
"We have already implemented a switch from diesel-operated ground support equipment to electric ones at various airports," a spokesperson of the airline said.
Photograph: Kamil Krzaczynski/Reuters