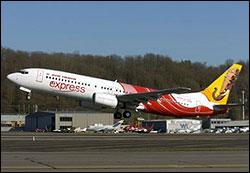 Civil aviation minister Ajit Singh is firm on the issue of transparency in airfares, saying airlines cannot refuse to divulge information on how many tickets are sold in each fare slab.
Chief executive officers of domestic airlines met Director General of Civil Aviation Arun Mishra on Friday and told him it was not possible to reveal such data, saying it would lead to unhealthy competition and price fixing. They also objected to the suggestion on reducing the total number of fare slabs.
Singh told Business Standard, "Though the Aircraft Act allows the ministry to regulate fares, we are not regulating it. If the Supreme Court has also ordered on the issue in the larger public interest for transparency, how can the airlines say No to sharing information? When passengers buy the tickets, they have the right to know."
Adding, "We understand that this information is an airline's unique business proposition. However, we will just be asking for data and do not intend to put it out on a day to day basis. It will just be made public after six months or so. The ministry does not intend to interfere or regulate even if there is anti-competitive or predatory pricing. The matter (in such a case) will just be referred to the Competition Commission of India."
His ministry has plans to set up a fare monitoring unit for the purpose of promoting transparency in the matter. "We will discuss the issue with airlines. We will also study international practices regarding what data is shared, etc,'' Singh told Business Standard.
Some have questioned the practicality of such data collation. An aviation source said, "It will not be practical to share data on the number of seats available in each fare slab. The number of seats in each of the slabs varies from route to route, day to day and season to season. During the peak season, with demand for air travel being higher, the number of seats in higher slabs will be more. Also, at times, airlines change aircraft on a route, based on requirement or operational reasons and in that case, again the number of seats in each slabs will vary."
The fare slabs are linked to demand-supply and purchase of a ticket in advance does not necessarily guarantee a low fare. If the loads are poor, sometimes even low-fare tickets are available closer to or on the travel date. It is all related to demand-supply, added the source.
The DGCA's intervention comes in the backdrop of a Supreme Court order which banned airlines from collecting transaction fees. In its order in January, the court also asked the DGCA to take a fresh look at airline rates.
"We are of the prima facie view that given the wide range of base fares, it would be necessary for DGCA to give a fresh look at the tariff (rate) structure submitted to it by the airlines,' said the SC, "particularly when in the said table, there is no indication as to which fare band would be applicable when the ticket is booked in a period less than seven days in advance. Apparently, no information is made available on the websites regarding number of seats available in each of the bands.''
A legal source said, "The Supreme Court had simply asked the DGCA to take a fresh look at the structure. There was no specific order or directive from the apex court on what should be done in this regard and it was up to the DGCA to take a decision on the issue."